The first historian to systematically cover the area where Clarks/Amalgamated/Ambrico/Ceramco began was Jack Diamond. This book gives an interesting overview of the region: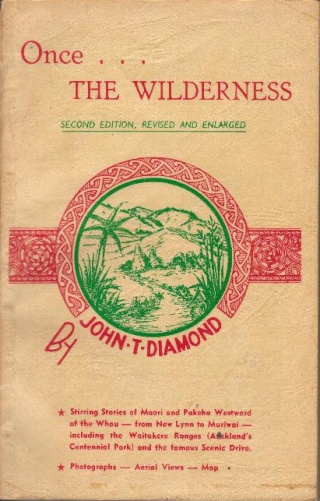 This book was commissioned by Ceramco in 1979 and also has good background material: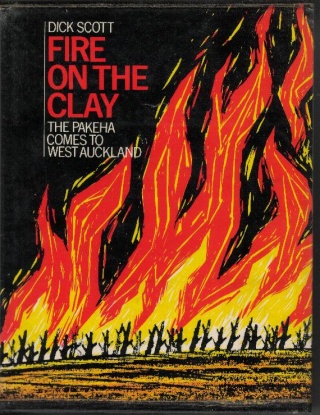 In the same year Ceramco published a booklet covering the company's history and all the companies that it had acquired in the last 50 years: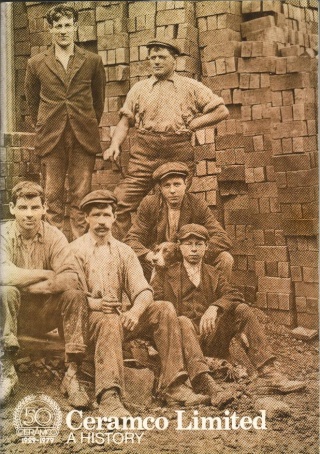 TonyK




Number of posts

: 645


Location

: Sydney Australia


Registration date :

2008-08-28



Company records have survived in a piecemeal fashion. The bulk of them are now with the Portage Ceramics Trust. Some are with the Auckland Museum, some at MOTAT and many former staff or their families have souvenirs. They can provide useful info on the history of the company. This copy from the roster book of the Glost Grading Room shows the abrupt ending to activities on the last fortnight of operation:
There are also examples of company stationery and price lists floating around: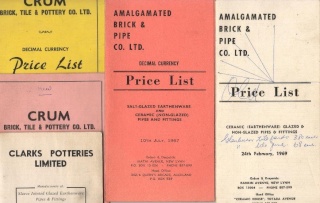 and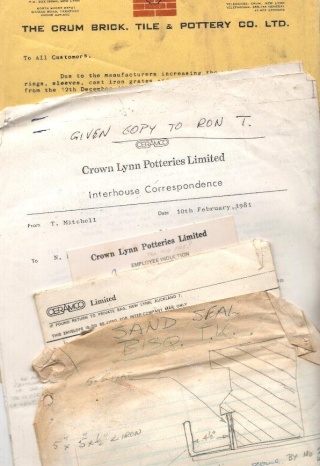 The day books and log books were used for communication between shifts and between overnight staff and management. For the big kilns they record changes to burns to accommodate weather fluctuations. For the smaller and experimental kilns they record one off firings or special orders.

TonyK




Number of posts

: 645


Location

: Sydney Australia


Registration date :

2008-08-28



Great stuff Tony !!
Everyone leaves behind a paper trail..... including Crown Lynn

Ev There's a wealth of info about the daily running of the company in the papers I have. The book I have labelled Pilot Plant Log Book Kiln starts in September 1979 and has hourly records of kiln temps over a twelve hour period as well as records of which of four burners are on. It takes twelve hours for the temp to be raised to 1190. It records 88 firings up to July 1981 and lists what is being fired and how. Eg on 6.11.79 771/10 shape with foot; on 5.12.79 Glost test firing of Road Marker Glaze; 23.1.80 Glost firing of New Stoneware Shapes; 1.12.80 Pieces from Tech. Cer.; 2.2.81 Stoneware Plates 5" Bisc. Trial for John Cowdrey; 13.5.81 H.T. Glost old schedule. BELLAMY'S etc

There's also an "Xmas Work" minute book which covers the tasks scheduled for when the factory closed for the holidays from 1967 to 1986. These are broken down into Clay Prep; Boiler, Autoclave etc; Making Depts; Bisque TK; Prouty Kilns and Frit Kiln Bldg. Within each of these categories are more detailed tasks.

There's a list headed "Raw Materials etc Due During December 75 and January 76" which lists details of shipment, vessel name and ETA. There are thousands of kg of colour listed from the UK as well as other ingredients and equipment.

TonyK




Number of posts

: 645


Location

: Sydney Australia


Registration date :

2008-08-28




---
Permissions in this forum:
You
cannot
reply to topics in this forum