I was looking at an auction today and realised we had a large pot by the same potter with one of the "known unknown" marks.
The Potter was a very competent one and should be relatively well known.
The mystery has been solved by the comment placed on this auction:
http://www.trademe.co.nz/pottery-glass/porcelain-pottery/other-nz-manufacturers/auction-724943335.htm
The auction does not provide a photo of the mark but does provide a photo of the distinctive application of the pulled handles which is just as good.
First the mark: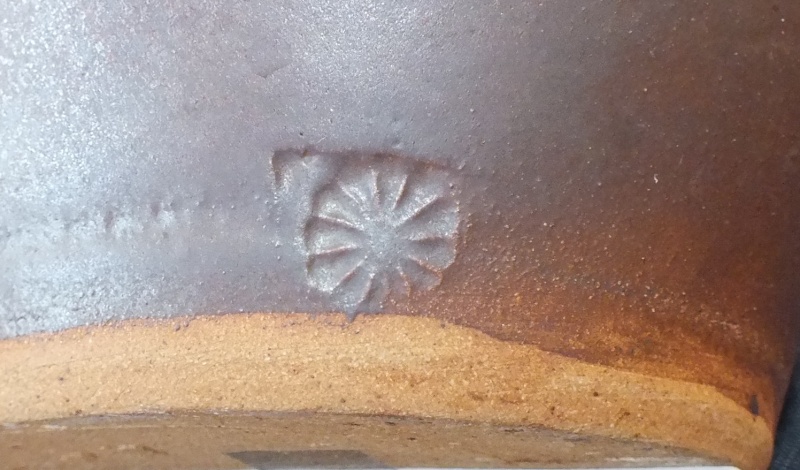 Which *may* be the same as Cat-a-lat's mystery mark here:
This is one of the marks people are prone to confusing with Mirek Smisek's one or occasionally that of Roger Smisek.
The distinctive handle application with the offset thumb-mark and striations which is the same as in the auction: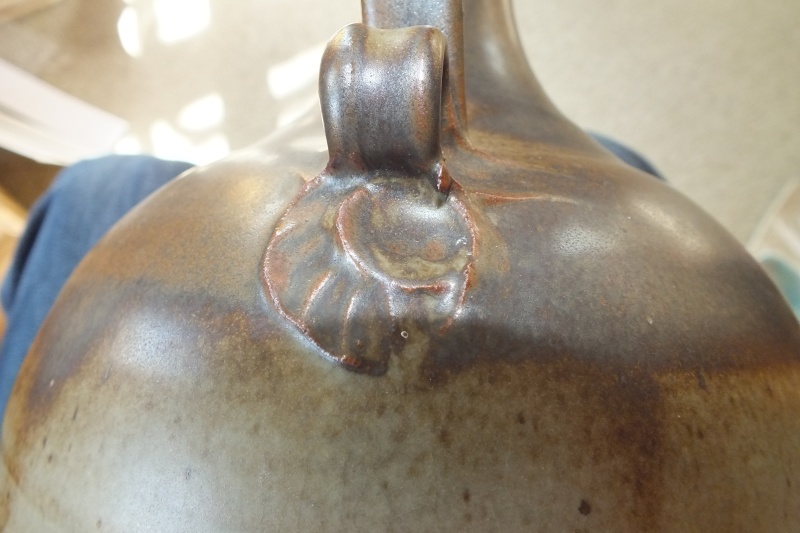 The pot itself: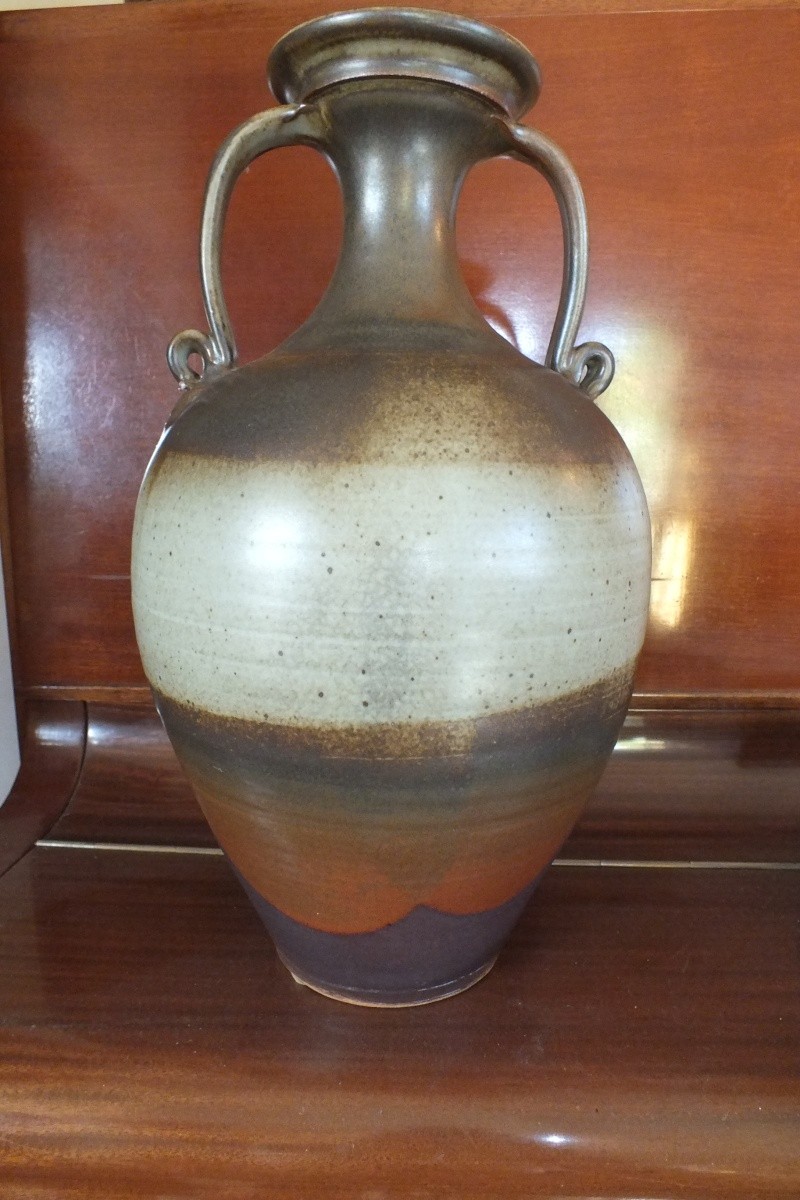 As per the auction comment (by the potter's daughter), the potter is Bill Roberts; a potter in Waihi active between the early 1970s until his death in 2007.

teaandcoffee




Number of posts

: 319


Registration date :

2012-04-22



Great work tandc

I've added your mark to the Potters' Marks Gallery thank you.
There seem to be a few unidentified 'flower' marks and this one has 12 'petals' whereas the one that Cat posted has 10 according to her.  This one also has 12, but I'm not sure if it's a match either -
http://www.newzealandpottery.net/t499-mystery-flower-mark

Cat-a-lat




Number of posts

: 1001


Location

: Palmerston North


Registration date :

2012-02-15



Oh wow I saw a fabulous big 'bottle' by this potter today. It didn't have a mark or stamp on it, but I knew who made it when I saw the finish on the base of the handle!!
A fantastic buy for $15 for someone who has the room to house it

Oooh, where did you see it?
any chance of a photo?
Am quite keen to get one of his pots, style appeals to me


Cat-a-lat




Number of posts

: 1001


Location

: Palmerston North


Registration date :

2012-02-15



Takanini Salvation Army shop.
It looks like T&C's pot above, but with just one handle. If it's still there next time I go I will take a photo, though I doubt that it will be.

Cat-a-lat




Number of posts

: 1001


Location

: Palmerston North


Registration date :

2012-02-15



Just adding a reference for this potter who had quite a long career as a professional potter (1973-2007), but seems to have been a little neglected by the literature.

New Zealand Potter, Autumn 1975 (Vol. 17, No. 1), pp. 21-22.

Important points:
-Started part-time potting in 1973, full time in 1975.
-Taught to pot by Muriel Moody as a boy
-Had 10 acres of land outside Waihi and lived in an 1890s miner's cottage.
-Had been potting in Auckland, using the Point Howard Art Society's electric kiln.
-Had great trouble building a satisfactory kiln in Waihi
-His wife Barbara Roberts "supplied support and labour"
-In 1975 the article indicates he was still in the process of establishing himself, but had overcome many of the initial start-up problems.

teaandcoffee




Number of posts

: 319


Registration date :

2012-04-22



---
Permissions in this forum:
You
cannot
reply to topics in this forum