Hi Ev, I brought one polar bear book end off a 80 year old lady who worked at crown lynn but now im starting to think it might not be crown lynn as i have it on trade me and its closing tonight. You commented on the elephant by titian and thats great but would you know about this bookend. The questions on it are ruining the auction but if it is 100% crown lynn it would upset me to sell it for the price it goes for tonight rather than the price its truely worth. Thank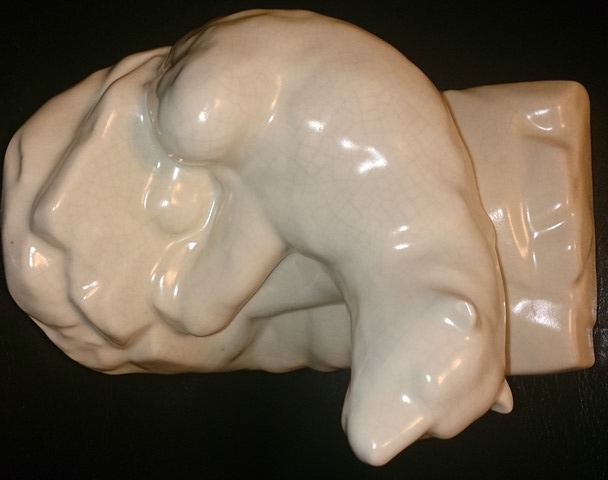 s, look forward to your feed back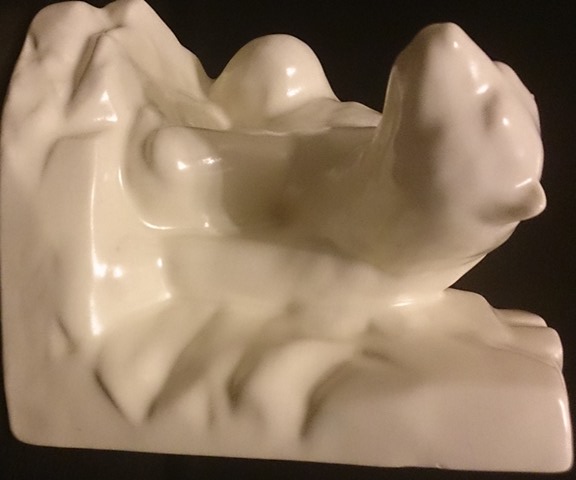 Last edited by isaacwulf on Thu 3 Jul - 22:54; edited 2 times in total

isaacwulf




Number of posts

: 26


Location

: Auckland


Registration date :

2014-01-04



Hi there, I've never seen this Polar Bear before, so I can't really comment.
Titian made one -
http://www.newzealandpottery.net/t4061-polar-bear#20108
but I don't know if they made a bookend.
Crown Lynn made Polar Bear bookends, but they are quite different to this one and are listed often.
I tried to find your one on Google, but couldn't find a match.
Sorry that I can't be more helpful.
Isaac,
I have no idea whether this is Crown Lynn or not. I just knew it was going to go for over my autobid, no matter what, so was not expecting to win. I just felt like getting it moving. I do that some times. Haven't been caught out yet, but if I was I would pay up. I personally have no issues with you pulling the auction, ie cancelling my bid, if you are feeling uneasy. Current second bidder, nzbungalow.

Later
I suppose it may seem a bit hypocritical my accepting this auction being shelved after my response to the the cup auction a week ago, and maybe it is, but I did feel that I had been given some notice this time. Last Friday I woke to find my bid removed without warning.

Also some may not like what I call "playing auction roulette", but I do believe that a bid is a contract and am happy to accept the result of any auction I win. It's fun too!

Good luck with this Isaac, Jeremy.

Jeremy Ashford




Number of posts

: 3030


Location

: Whangarei, New Zealand


Registration date :

2010-09-11



no worries, thanks Jeremy. Personally I recon its Crown Lynn but how do you tell when you have nothing to compare it to?

isaacwulf




Number of posts

: 26


Location

: Auckland


Registration date :

2014-01-04



Hi isaacwulf, Manos has informed me that the elephant that you had listed isn't Aquila. He doesn't know who made it. My apologies for putting you crook with that.

It seems similar to the Bretby bookends found on google, but hard to compare when camera angles are all so different. Perhaps comparing images found to the actual item may help?

mumof1

Admin




Number of posts

: 2168


Location

: Mapua, Nelson


Registration date :

2011-03-21



Yeah, I saw those in the google search and thought they looked very close to them. hmmm

isaacwulf




Number of posts

: 26


Location

: Auckland


Registration date :

2014-01-04




Jeremy Ashford




Number of posts

: 3030


Location

: Whangarei, New Zealand


Registration date :

2010-09-11




dollcrown




Number of posts

: 242


Registration date :

2011-01-09



---
Permissions in this forum:
You
cannot
reply to topics in this forum