Could all these handles be Hemara's work?
I have noticed similarities in some handles across potteries and as Hemara had an involvement in all three I'm wondering if they are all his work.
1. Parker
jug on left, picture by Val
2. Cindy Ceramics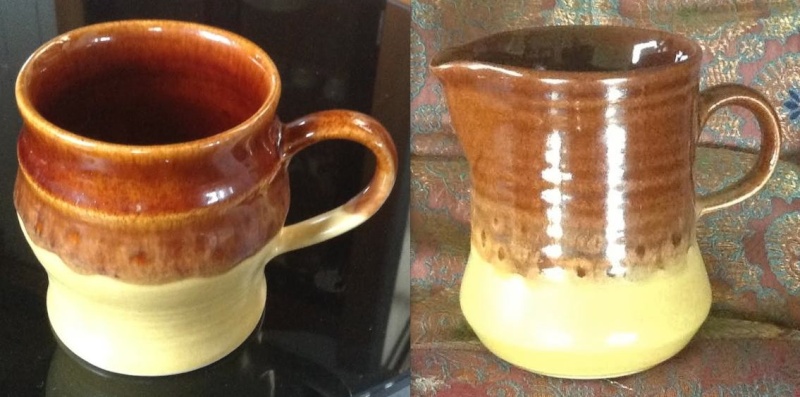 3. Parker OR Cindy (??)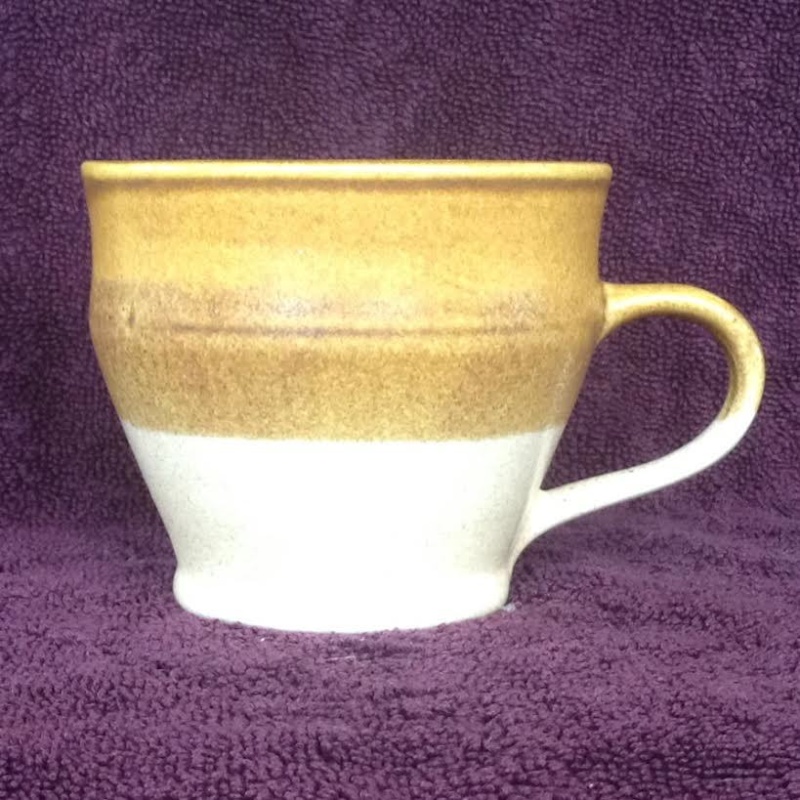 4. Crown Lynn torso mug:
http://www.nzmuseums.co.nz/account/3384/object/489027/Mug_-_bisque
http://www.newzealandpottery.net/t5728-titianware-nz-mug-what-shape-is-it-please-it-s-1432#21903
All these pieces have very fine, light, wiry handles not often seen on castware.

Jeremy Ashford




Number of posts

: 3149


Location

: Whangarei, New Zealand


Registration date :

2010-09-11



Only Hemara could answer that Jeremy and he isn't computer literate.
He made 100's of moulds for so many potteries.
One to add to a Hemara question list!

I understand that Norm Parker started as a handpotter, and that Hemara took over his business. We also see Hemara's work there in the Hemara/Titian/CL/Parker souvenir Maori mug and as I understand do not yet have a confirmation of designer for the Lincoln bottles. I'm wondering whether Hemara helped start Norm off in modelling for moulds, mould making and slipcasting.

Jeremy Ashford




Number of posts

: 3149


Location

: Whangarei, New Zealand


Registration date :

2010-09-11



There is a lot of 'artistic license' in your post above Jeremy!!
Hemara's wife worked in the office for Norm Parker and when he stopped potting altogether Hemara bought some of his chattels.
When I asked Norm Parker who made the moulds for Lincoln wines, he could not remember. He said it was a friend of a friend who had worked at Crown Lynn and that they were long gone now. One would think that if it was Hemara he would be able to recall his name.
As a potter the Lincoln bottle has been made by the Wharetana modellers.
There is a bisque one at the Museum titled Wharetana incidentally and I totally agree with that even though they were made by Norm Parker!
Yes, I guess I'm just stirring the dust up to see where it lands.

Just dust.

As for the Lincoln bottle, despite one being in the Ackland Museum I was not sure that it had been definitively established as a Wharetana piece.

I understand that in later years moulds were made from Wharetana pieces, that is that the moulds of Wharetana pieces were made using technology not available at the time Wharetana was originally made. Am I wrong there.

Sometimes you need to play with ideas even if you get it wrong.

Jeremy Ashford




Number of posts

: 3149


Location

: Whangarei, New Zealand


Registration date :

2010-09-11



One thing I've learnt from using the internet is that if people read something on it, they will believe it instead of researching and questioning and I spend too much time trying to correct this especially on Trademe and mostly to no avail .... gahhhh

The Lincoln bottle has Made by Parker Pottery on the base.  Yes Norm slipcast them, but to me they still look like the style of Wharetana.  Can you see why I say that?

I haven't heard anything about new Wharetana moulds being made, but I do know that in the 1980's a whole lot of the old Wharetana shapes were made at Crown Lynn and the Portage Museum has quite a few of these in their collection.
I think that is the moulds I was referring too.

Some people are just dumb. A forum is a place for discussion of ideas. As we all know it often takes a dialogue to work through those ideas.

You and I have worked through quite a few together, Ev, and reached some sound conclusions.

Perhaps I should make myself a signature to distinguish some of my wilder ideas from things I'm pretty certain about.

I do like your system of getting three people to agree to something before you put it in the gallery etc but browsing visitors are probably not aware of it.

I will attempt to be more careful in future but sometimes I just get so enthusiastic.

Jeremy Ashford




Number of posts

: 3149


Location

: Whangarei, New Zealand


Registration date :

2010-09-11



Goodness I don't want to put out your enthusiastic fires Jeremy

*coughs*

http://muse.aucklandmuseum.com/collections/general/Encounter/1807.detail?Ordinal=5&c_keyword_search=wharetana

---
Permissions in this forum:
You
cannot
reply to topics in this forum