Crown Lynn Apollo from an old catalogue: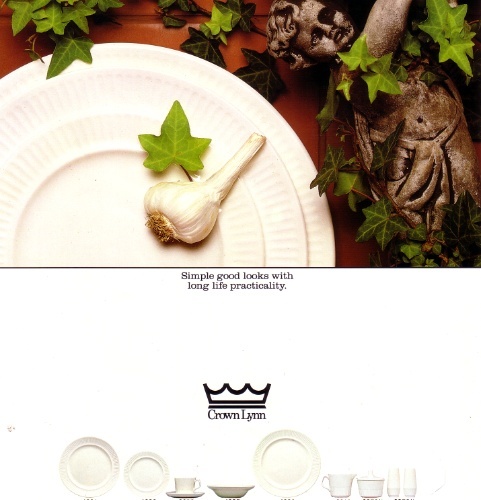 Photos courtesy of HeatherT.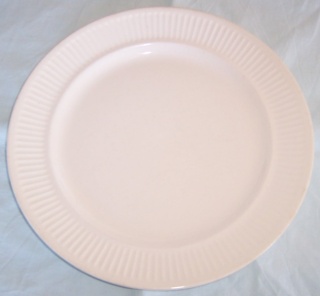 and the backstamp... I'll just make that bigger ...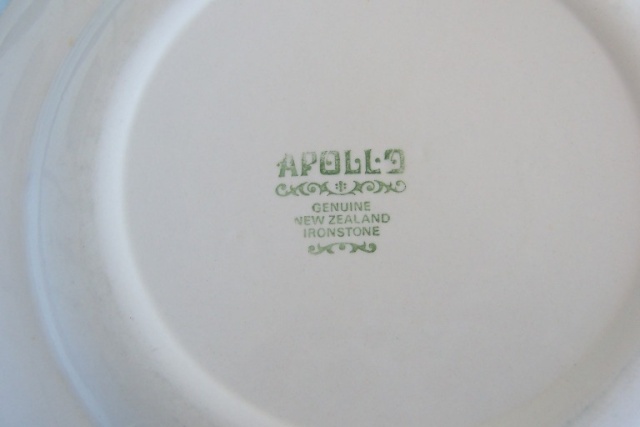 I picked up an Apollo lidded sugar basin today

It was too cute - hadn't seen that lid before either.
The number from the pic at the top of the page is 0959/1
Must take a pic !
Pic of the Apollo lidded sugar basin.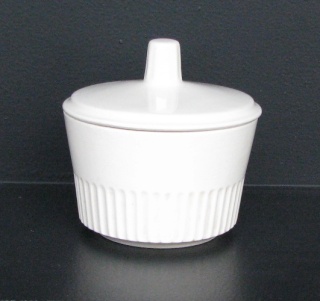 oooh its a darling too
well done Ev
I picked up a large white Apollo serving bowl and two puds - I think its a highlt under rated pattern n'est pa?

spot20




Number of posts

: 16


Registration date:

2011-01-07



My first set was Apollo, I also had the sugar bowl and lid like the one above, plus S & P. I still have salt but pepper must have got broken, cannot remember what happened to sugarbowl. Rest of set went to first son to leave home who promptly lost/broke most of it,

Wish I had kept it now!

Thelma




Number of posts

: 425


Location

: Canterbury, NZ


Registration date:

2010-04-23



Always the way isnt it? the things we should have kept!!


spot20




Number of posts

: 16


Registration date:

2011-01-07



Found this today and it's the 1999th pattern for the Crown Lynn Database

It looks the same as every other plain white Apollo that I've ever seen, but has the number d14050....!
Why would this be? Different clay? A different clear glaze? Any ideas?
It really is white, but camera shows it to be a dirty grey bah humbug!

Hi Ev, I have 7 Apollo B&Bs and I just checked them, they all have the number 14050! They look like any other Apollos I have seen, another mystery! cheers, marl

Marl474




Number of posts

: 672


Location

: Te Atatu Peninsula


Registration date:

2011-02-01



Only on Apollo side plates do I have that d14050 shown plus the Crown and Crown Lynn New Zealand, printed in black . My sugar sans lid has no number.
Most Apollo pieces have no number , most just say Apollo Genuine New Zealand Ironstone with a scroll design under Apollo in green, as referred to below in Monk.
a few are marked Kelston Potteries or just Genuine Ironstone.
But all are the same design and same size and shape for each type of plate.

I have always thought that the no number pieces are the early Apollo, early 1969 1970 according to Valerie Monk p154 , and the numbered ones are a later production.

We may never know, that is what collecting CL such a joy for me .

Jonno




Number of posts

: 640


Location

: Milford,Auckland


Registration date:

2011-05-13



---
Permissions in this forum:
You
cannot
reply to topics in this forum