Thanks to the Ferret for asking about this mark on a teapot he found.
He noticed that the mark was on the cover of the Marks of New Zealand Potters,
but he couldn't find the mark in the book.
The Ferret did wonder if it was a variation of Ian Firth's mark.
I emailed Howard Williams who I was told took the photos of marks for the cover of the book from friends pots marks.
Howard confirmed that it was indeed a later mark by Ian Firth and was surprised to find that it did not match the mark inside the book. He was unable to check as his book is out on loan, but he did send me Ian's 7 mark with a dot mark that he used earlier.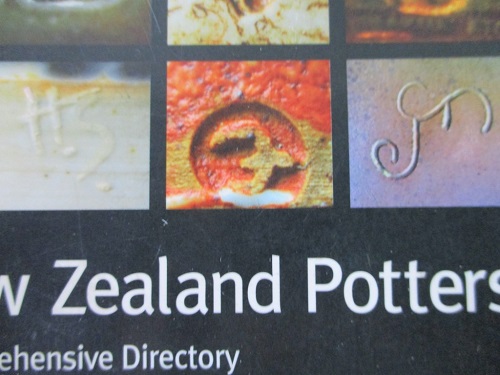 ---
Permissions in this forum:
You
cannot
reply to topics in this forum