Some interesting observations regarding the Fraction Marks on Ambrico vases.
Several are recorded that don't have a main number or letter, just a Fraction mark e.g. 11/11.
So far there are 40 main numbers e.g. 26 1/4.
There are heaps that don't have a main number, but have a large letter before the Fraction mark e.g. Q 12/3 and it looks like these cover the whole alphabet, though we are missing a few at the moment.
This is the most interesting vase out of all of the Fraction marks that have been submitted for research.  
To me they don't point to the Fraction mark being a date.
Actually as a potter, the date was of no consequence when recording glaze tests, it was all about the glazes.
Some of these vases have a date scratched on the base e.g. 18-11-45, but don't have any of the Fraction Marks. I have read that Dave Jenkin was the mastermind behind these fabulous glazes and he started working at Ambrico in 1945, so that makes sense.
Many thanks to Maryr for the photos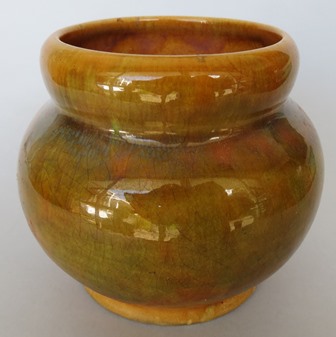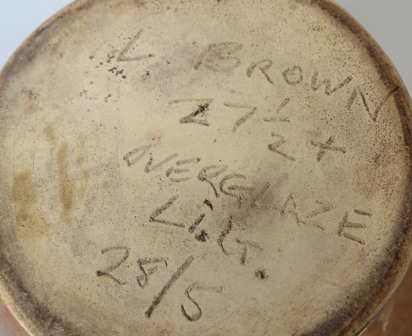 ---
Permissions in this forum:
You
cannot
reply to topics in this forum