My brain never stops ..... arghhhhh!
Now that the Crown Lynn wares made by Titian Potteries Gallery is getting bigger, I can see that Crown Lynn used many of the Titian Potteries moulds/shapes and included them into their catalogue of shapes.
Especially the shapes that have Titian on the base and a Crown Lynn number!
Take a look at the Gallery and see if you can pick out the shapes that I'm talking about.
I will add my 2 cents worth of course in a few days time, as I'm the most passionate about the most ridiculous ideas that come to me
It will be interesting I promise you that!! For me at least ....
Not quite sure of what you are leading up to but I have had some questions about the relationship between the two also.
My understanding is that CL bought shares in Titian about 1965 and took them over in 1968 Fred Hoffman managed Titian till 1978 and CL sold Titian about 1987.
Here are some pieces I have which seem to possibly be prior to the takeover because of the style of lettering used.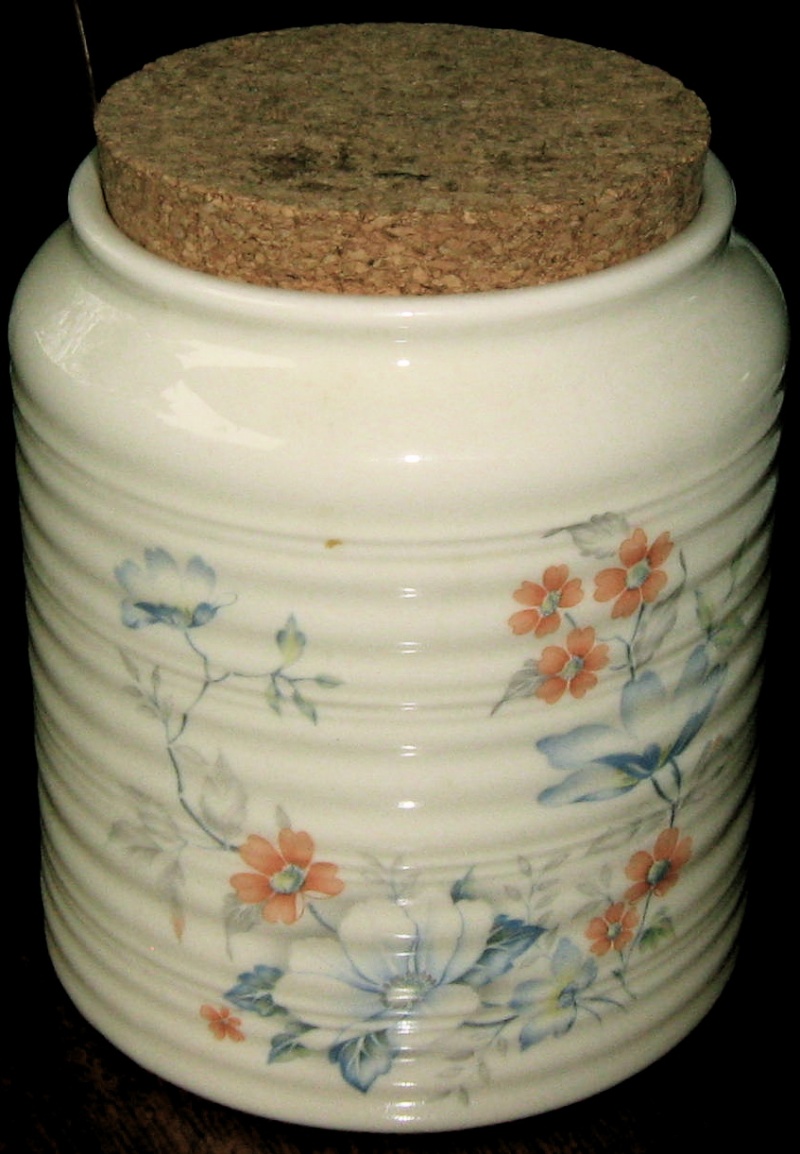 This is 1322 but the name is hard to photo but says Titian in a cursive script similar to this on mug 1322 shape but simply Titian. Note the variation in the spacing of simulated finger marks on this piece.
I also have another storage jar which looks to be the same but is a copy and is from a different mould, can't see the number or the name but can just make out the 'Made in New Zealand'. The mouth is bigger as is the hight and diameter but the distinct
difference is in the simulated potters finger marks ( These are both slip cast pots)
the 1322 has a distinctive pattern of wide lines separated by narrow ones the second pot does not and is a much whiter colour.
To add to the mystery I have a smaller pot no name but 1180 and it also has the same distinctive wide & narrow lines as 1322
Finally here are some pics of a Biscuit Barrel clearly marked Titianware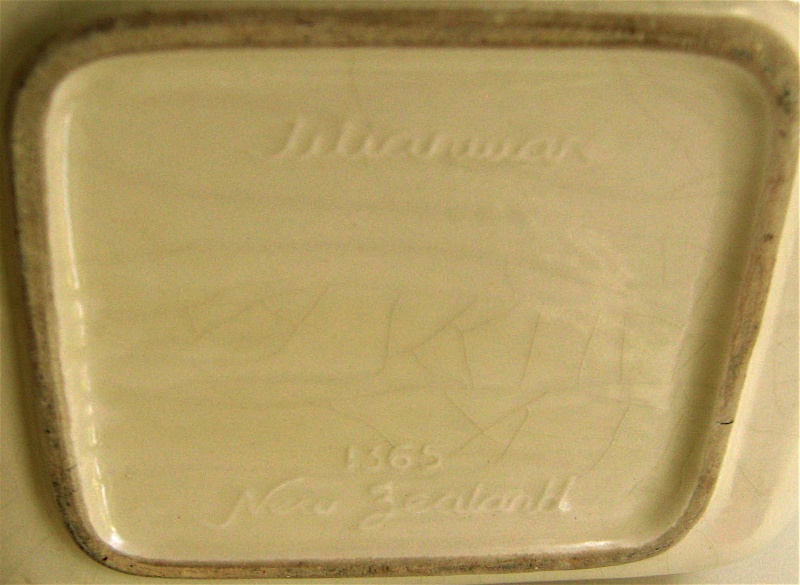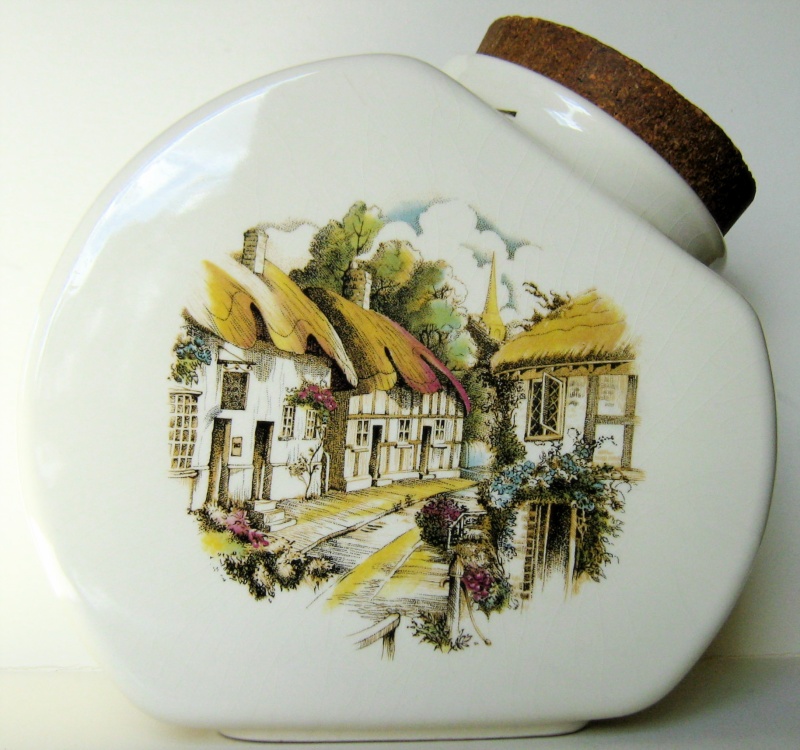 Finally I wonder if the pieces marked NZ or New Zealand are original Titian before CL bought them and the pieces which have Made In New Zealand in roman caps curved at the bottom of the base circle just as we know all CL pieces are marked, even eggcups , were made at Titian after CL took over? Monk says that all mould design and making were done at CL (p99).

Jonno




Number of posts

: 662


Location

: Milford,Auckland


Registration date :

2011-05-13



That's exactly where my thoughts were coming from Jonno.
This is such a blurry area, the overlapping of companies makes it difficult to ascertain who made what and when.
The Museum notes show what was made at Titian Potteries when Crown Lynn owned them, but many of these wares were made by Titian prior to the take over and were continued to be made by Crown Lynn.
So you can find a shape with Titianware stamped on it and another piece the same shape with Made In New Zealand on the base.


The Museum notes also show the new four digit numbers that were given to the old Titian shape codes. Titian used letters before the number mostly. [But not always!]:
2053 (was JH1)
2054 (was JH2)
2055 (was JH3)
2056 (was JH4)
2057 (was JH5)
2058 (was JH6)
2059 (was JH7)
2060 (was JH8)
2061 (was JH9)
2062 (was JH10)
2063 (was JH14)
2064 (was JH15)
2076 (was P1)
2078 (was PB104)
2081 (was PB100)
2088 (was PB101)
2089 (was B105)
2094 (was SB201)
2096 (was PV113)
2097 (was JH171)
2098 (was JH15[?])
2100 (was UNB300/0)
2101 (was UNB300/1)
2102 (was UNB300/2)
2115 (was BNB302)
2116 (was V110)
2117 (was B111)
2118 (was TNB303)
2126 (was B106)


Hundreds of the Titian shapes were continued to be used by Crown Lynn.
These shapes stand out to me when I look at the Crown Lynn/Titian Gallery.

---
Permissions in this forum:
You
cannot
reply to topics in this forum