Felt like I'd just won Lotto when I found these oldie but goodies this week!
This is one of the oldest pieces that I've ever found, as the clay is a putty colour and it has the old Crown Lynn in script from approx 1948 - 1955 in the 2 red lines pattern.
Very fine crazing all over, but it looks better than I do
a crummie pic of the backstamp -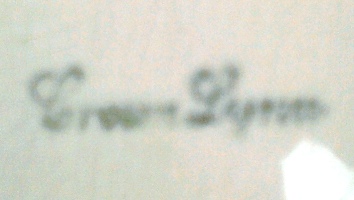 This plate with 1 orange line feels like it will live for hundreds of years. Supervitrified and as good as when it first came out of the kiln! The small backstamp suggests that it was made from 1955 - ? Don't have that on the Patterns Database either!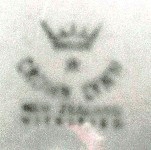 A pic to compare the clay colour through the clear glaze of these two pieces....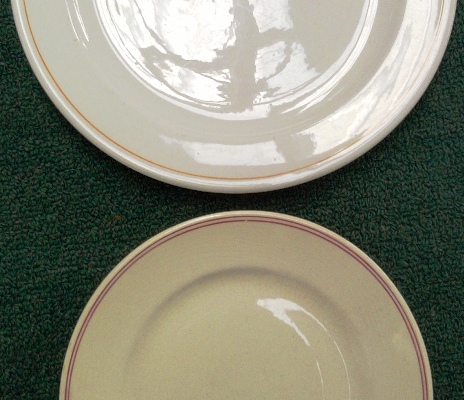 This is a very shallow 'tray' and I was surprised when I saw Val Monk's estimate era as 1970's/1980's, as I thought it would be older than that....?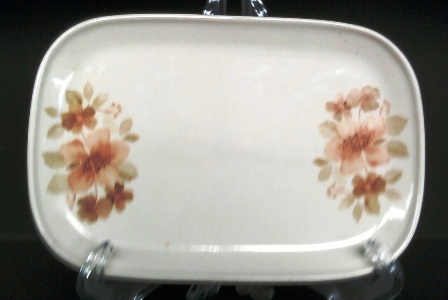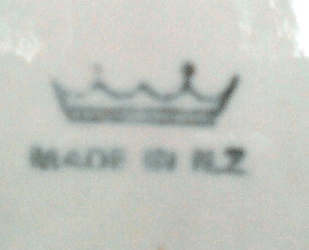 A piece of Hanmer pottery to replace the sugar that I gave to the Sallies.
A miniature vase - I think ...?
The glaze feels like silk ...... so smooth and soft.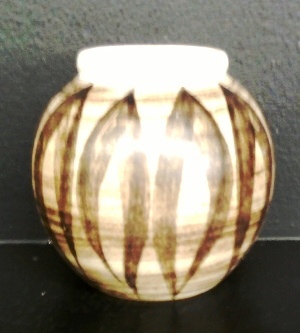 An adorable 'modern' Temuka jug to add to my jug collection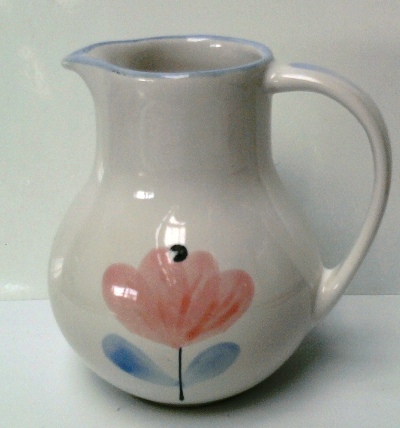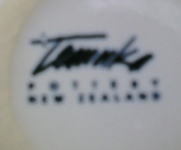 Plus a Palm Springs dinner plate and a Roydon Harvest butter
---
Permissions in this forum:
You
cannot
reply to topics in this forum