At last I found one of these popular cups!
It has a peachy colour glaze on it which is more true to the base photo.
I forgot to measure this, ...... I was surprised at how small it was.
As soon as I saw the ridge line down the handle I recognised it to be Crown Lynn.
I will have the number for this, but just don't have anything to point me to it gahhhh!
Edits to add measurements :: 8.5cm high x 7.8cm wide.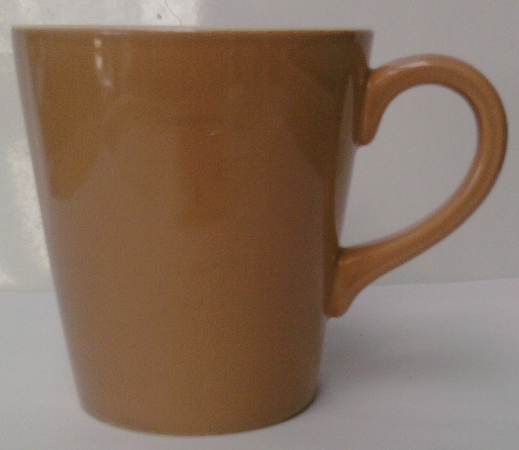 This looks so much like the shape that Frank Carpay used to decorate.
He put the number 772 on the base of this type of cup, but that number relates to a serving bowl
It looks very much like the beaker in this lot of Crown Lynn shapes doesn't it ???
---
Permissions in this forum:
You
cannot
reply to topics in this forum