Due to having to go and pick up a vase that I won that I found wasn't Crown Lynn after I had won it, I had some time to fill til the appointed time and stopped at a not often visited opshop ...... Well there were three boxes outside that had FREE written on the side and I had a little look and couldn't believe my eyes!!!!!!
Cups and saucers of all descriptions made by Crown Lynn - tulips including a pink one *faints* - colour glaze saucers - vitrified saucers which I need for identification! I must have got about 10 cups and 8 saucers!!
Took them to the car and then went to check out inside the shop and got 2 of those double handled childrens cups for 50c each and one no name hand painted pattern for 50c and a Kelston side plate no namer for $2 which I didn't mind at all as I had so much for so little outlay!! Photos to come when I can get to it!!
Heheeee unbelievable as all of these were free/unwanted/needed rescuing!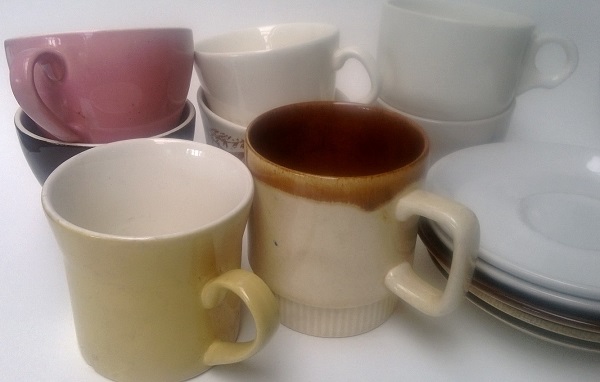 The rest of the booty is being posted in the topics that they belong to ~.~
---
Permissions in this forum:
You
cannot
reply to topics in this forum