http://www.ceramics.co.nz/Exhibition/Exhibition.html
It's always a delight to go and see the Auckland Studio Potters Exhibition.
This year was their 45th Exhibition and it's still as fresh and surprising as it ever was.
Rick Rudd was the selector and judge and had an awesome array of work in the show.
I particularly liked the skulls on his new work as they reminded me of his 'animals' from long ago.
The Premier Award went to Duncan Shearer, for an earthy, saltglazed, cracked bowl which looked like an ancient artifact - I prefered his jars myself
Carol Stewart stood out with her smoked, burnished ware with a touch of horsehair and lustres....
and her laser decorated beakers and goblets were divine, with butterflies and ants etc in minute detail.
Must find out about that technique!
John Parker's whiteware had a tribute to Keith and Ernie in the catalogue which tickled me
Peter Collis's black and cadmium red bowls were stunning .... perfection in every way!
My favourites were a 'greenstone' paddle with an ornate handle and Alex Whyte's Kohuora an earthy majestic piece that had hints of brickmakers stamps to capture one's imagination!
Todd Douglas - Greenstone Paddle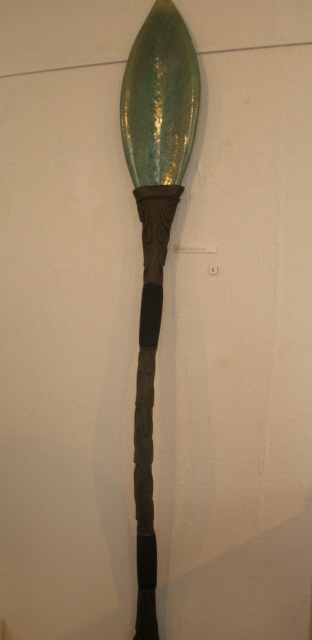 Carol Stewart - Burnished and smoked ware
Carol Stewart - laser ware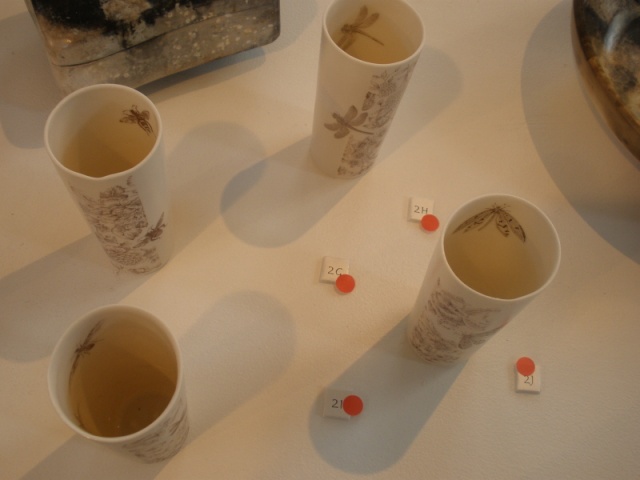 Duncan Shearer - 3 pieces on the left of photo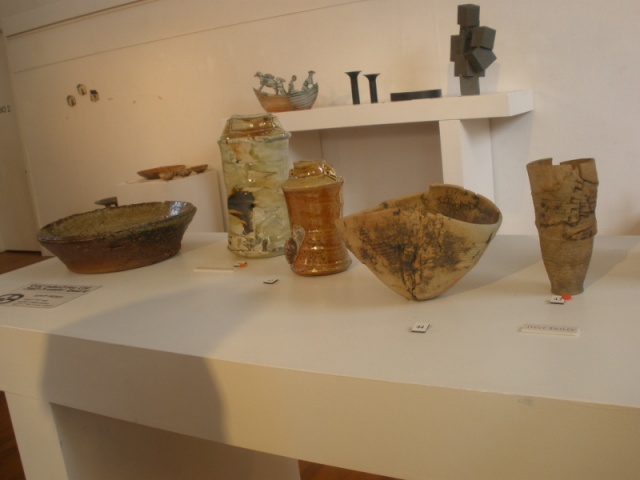 Peter Collis
Peter Lange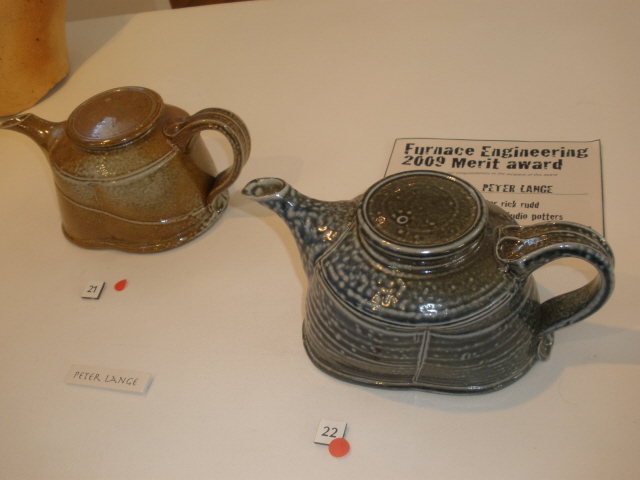 John Parker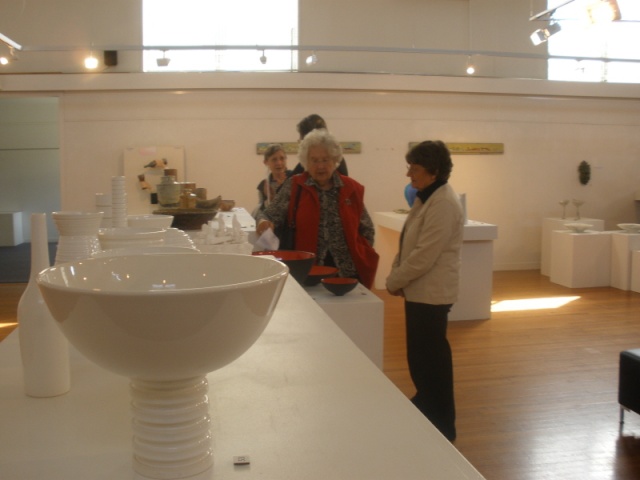 Alex Whyte - Kohuora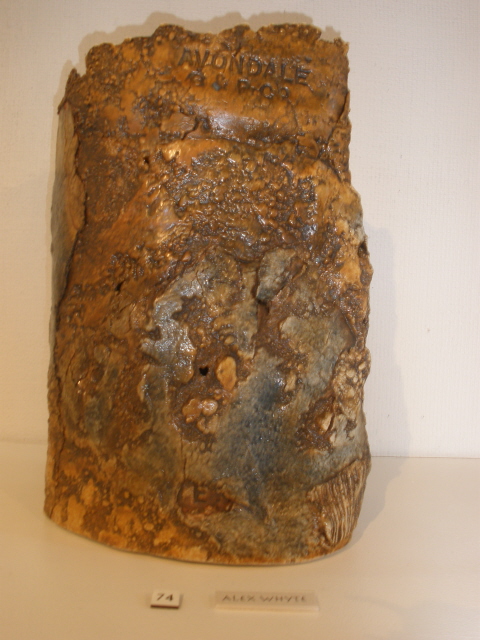 Alex Whyte - Kohuora side view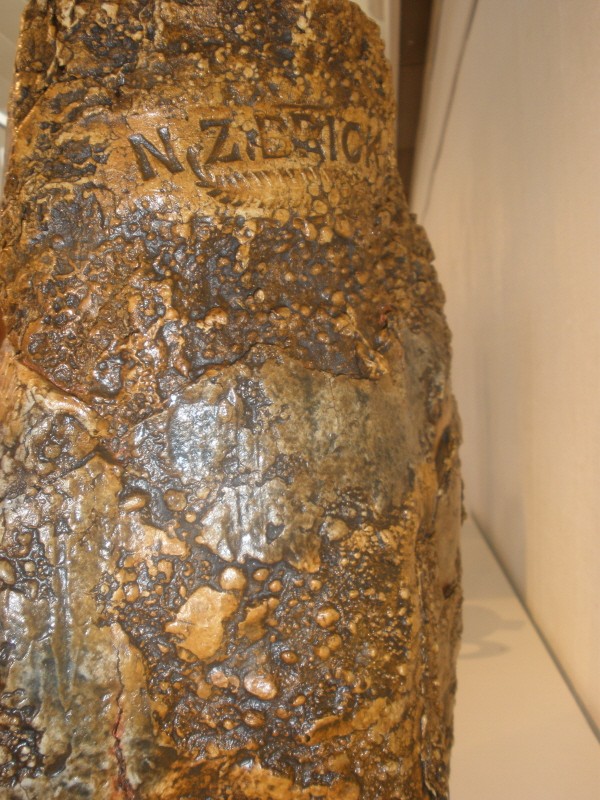 ---
Permissions in this forum:
You
cannot
reply to topics in this forum