A Maestro with the Clay.....
Call it Grunty, or Earthy, or Manly, or releasing the form from the clay, Ian Smail has that magic touch.  Clay just flows through his fingers into breathtaking forms that are so loose they threaten to run away.
Unfortunately many of the photos that I thought I had taken are missing, but there are enough to show the ease of Ian's output.  Ian's overalls were thick with clay and were used like a towel, much to our amusement ....... ~.~
He threw a couple of bags of clay on the 1st day and started off with teapots ....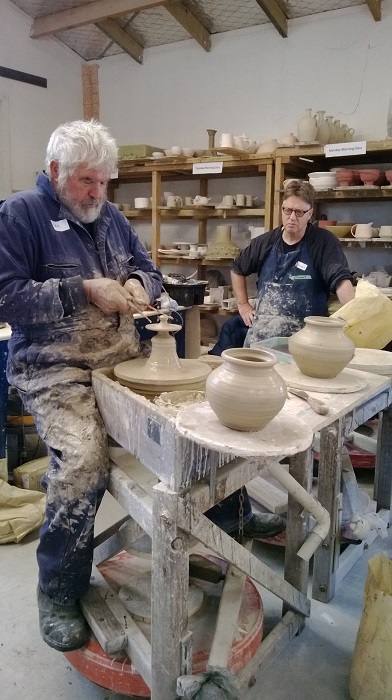 Jugs ... there were audible gasps when Ian said, "Now I will just cut the lip for the spout."  A new technique for all to witness and it worked a treat

:D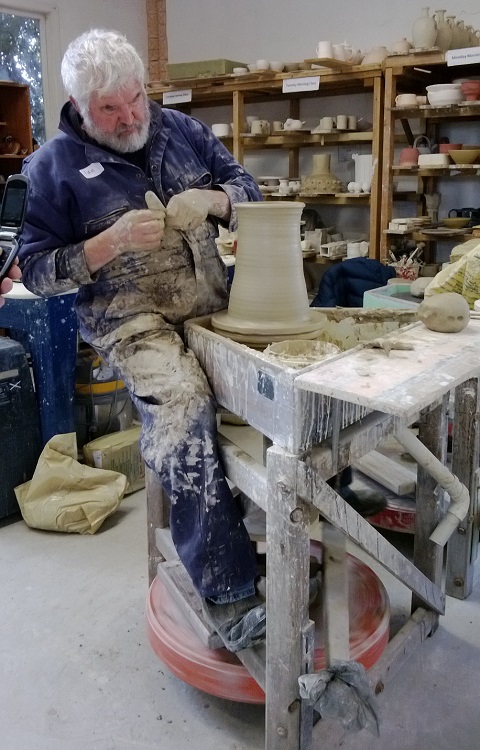 Pouring Bowls ... a favourite of Ian's ....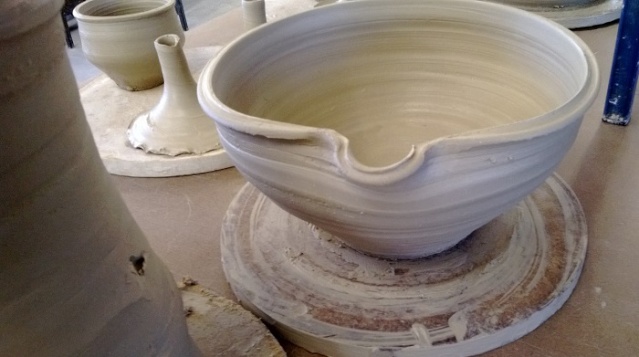 This beautiful pot has lumps of quartz in it which will burst/crack through the clay ...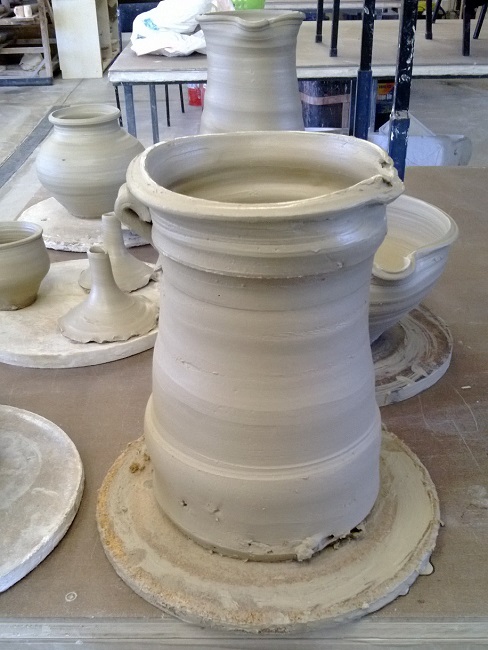 A photo of Ian's of a finished similar pot ...
A photo of Ian's of a fantastic Salt Glazed jug of his....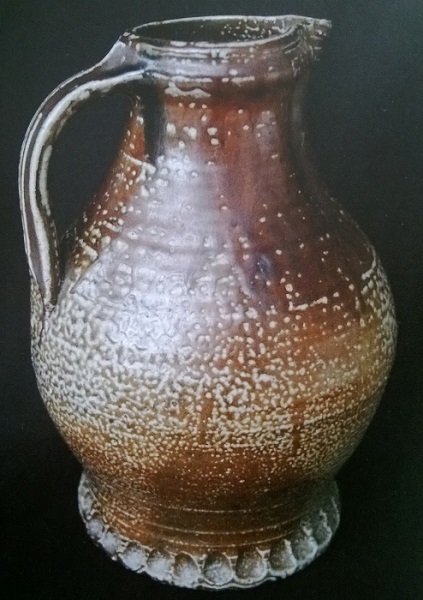 Mugs and tea bowls ..... oops I don't seem to have any photos, but here is a photo taken by Ian of a mug of his.  Notice that his work only has slips, or ash over slip, or shino type glazes on them.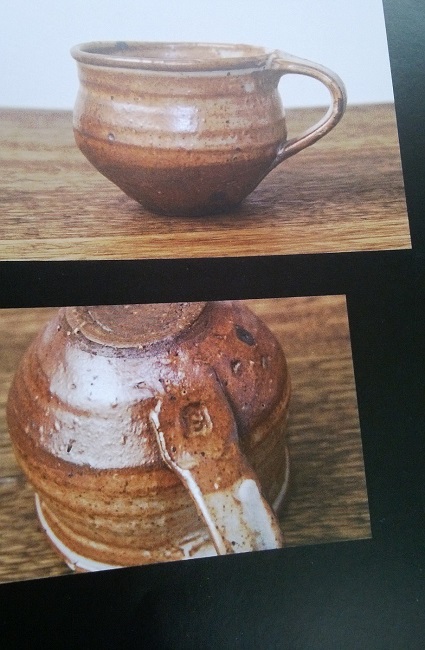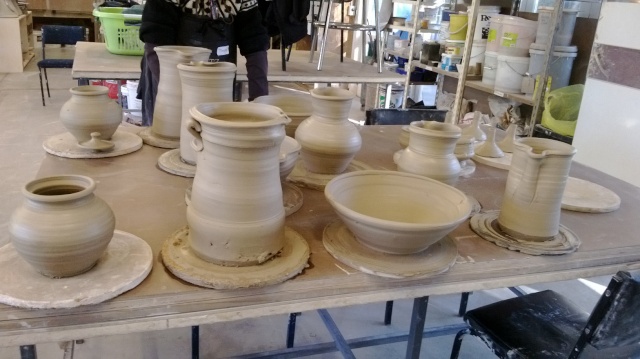 The 2nd Day was spent finishing these pots and I only have one photo of this on my phone camera ....... so frustrating!!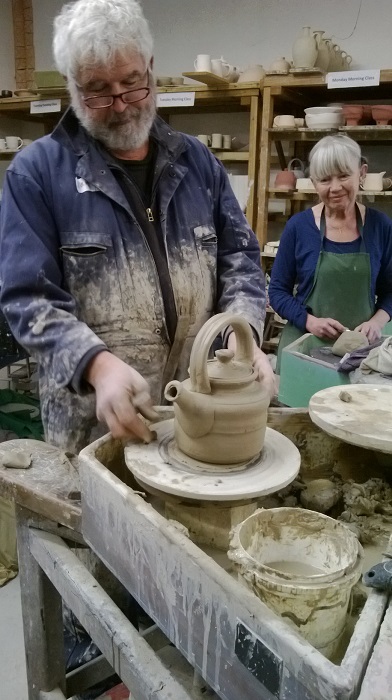 A fabulous couple of days witnessing magic happen

I would treasure a piece of Ian's work ......
At the end of the day we were delighted to watch a DVD of Ian going back over the years that was put together by Stuart Newby.  How lucky to also see the salt kiln being unloaded by a group of potters  

Ev, is it possible that the Stuart Newby above could have painted the brighly coloured CL cup & saucer I have in my shelves thread? its such an unusual name.
I just wondered if it was signed S Newby ??


Kat & Co.




Number of posts

: 2272


Location

: Whangarei


Registration date :

2012-12-03



Gosh I really wouldn't think it was his work ...... could be wrong, but it's not what I see him doing. His marks are in the Potter's Marks book. He is a big collector now, rather than a potter and collects Warren Tippett and Denis O'Connor type of wares.
No worries..still looking for an Arty Newby..!


Kat & Co.




Number of posts

: 2272


Location

: Whangarei


Registration date :

2012-12-03



That darn cat makes me laugh and so did your comment

---
Permissions in this forum:
You
cannot
reply to topics in this forum