I'm not sure so I will ask the question here and hope to find an answer.
Whoever they are, they made a wide range of production domestic ware with this decoration.
I think the soft pink blush comes from copper in the decoration flying around in a reduction firing...
the work is finished beautifully.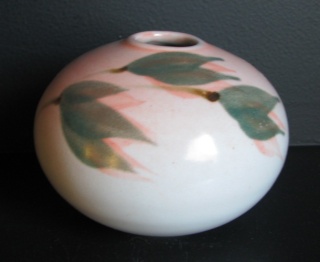 and the mark ..... which looks like a D with an M inside to me ..
a closer view of the mark..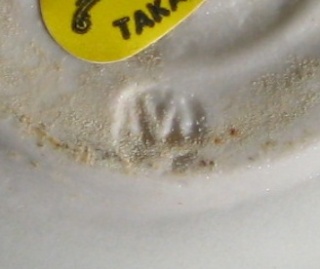 Last edited by Ev on Wed 8 Dec - 15:36; edited 1 time in total
A thread on TradeMe collectors forum about this pottery has Ken Martin from Sunnyvale Pottery as the maker..... I will keep an eye on that thread, but want to put his name in here for later reference.
A friend has a salt pig with the same decoration and the mark is twice the size as it is on the piece that I have. The mark is very easy to see and matches Ken Martin in the Potters Marks book
Sorted and I will now lock this topic
---
Permissions in this forum:
You
cannot
reply to topics in this forum