Hi, this is the first time here so I hope I'm doing this right.
I'm in UK but this vase may perhaps be a New Zealand one.
8" tall, looks like tenmoku glaze in greeny brown and grey.
S over M mark.
Is this Stephen McCarthy?
I've seen your thread on him - is this his type of pot and is there any info on him ?
Thank you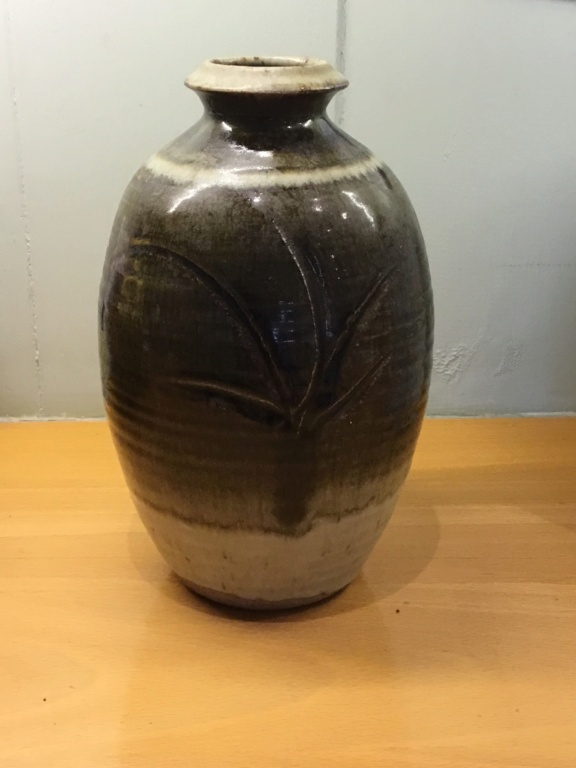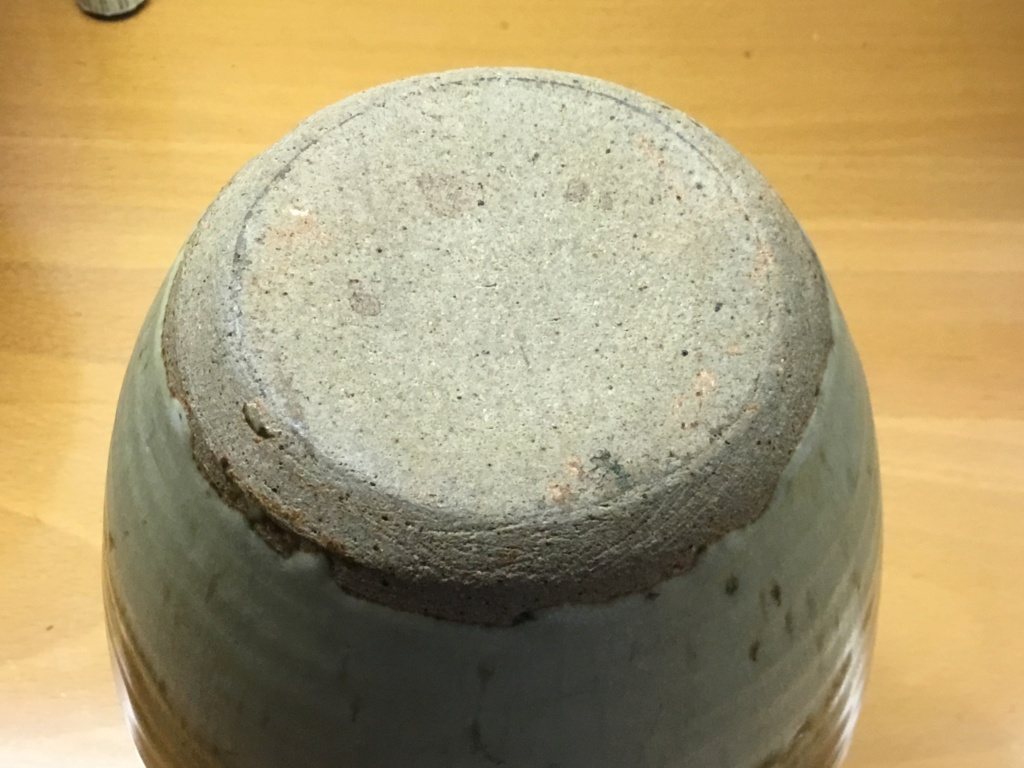 benwilliams




Number of posts

: 2


Registration date :

2021-02-14



Hi there and welcome to the site
Yes this does look like his work and it is high fired stoneware.
I don't know a lot about him, but Google will give you some references from the New Zealand Ceramics magazines and will show you what he was about. Good luck.
Hi Ben, I am Stephen McCarthy's daughter and I can confirm this is one of his vases. He had an exhibition in London in 1985 I believe and we have many English relations who have pieces, so who knows how it ended up in the UK. Lovely to see it still being appreciated. He no longer makes pottery so this vase is the last of its kind. I have been collecting his work for the last 25 years buying it from second hand shops here in NZ.
Kind regards
Alex McCarthy

Alex McCarthy




Number of posts

: 3


Registration date :

2022-11-21



Ev and ksutherland like this post
I have asked Dad and he is not sure actually. Even though the mark looks just like his. It must be early if it has his mark, but hes not convinced by the decoration or shape. Where was it bought?

Alex McCarthy




Number of posts

: 3


Registration date :

2022-11-21



Hi, I've just found your replies. Thanks for the info.
I bought the vase in Devon, UK, - so I don't know whether that makes sense with relatives perhaps.
I'm amazed how pots move around the world - from holidays and people moving house. I regularly find studio pieces in Devon from South Africa, New Zealand and Australia as well as Europe

benwilliams




Number of posts

: 2


Registration date :

2021-02-14



---
Permissions in this forum:
You
cannot
reply to topics in this forum