I've seen these ashtrays listed on Trade Me many times and wondered what the story was.
Many thanks to 2tuis for getting the full story from the Granddaughter of Michael Marcinkowski who operated this top of the range restaurant in Lake Road on the North Shore from around 1966 through the 1970's.
These ashtrays were first made by a local potter and were very expensive and heavy.  This potter also supplied the restaurant with hand made ramekins.
Eventually Crown Lynn was employed to make these ashtrays and they also supplied jugs and salt and pepper shakers as well.  It is possible that they made dinner plates in the style of the ashtrays too.  This ashtray is 25cm across.
I haven't come across any records for this ware in the Crown Lynn archives.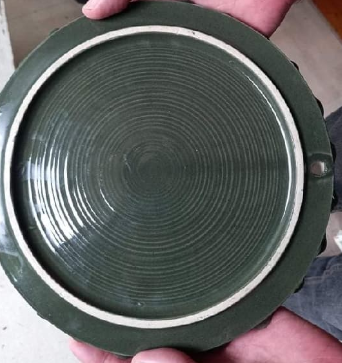 The handmade ramekins: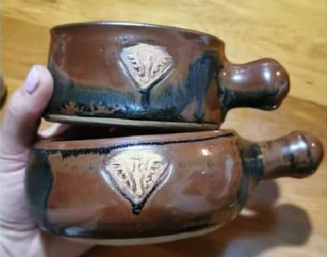 mumof1 and Hannele like this post
---
Permissions in this forum:
You
cannot
reply to topics in this forum