Is this the work of Mark Lander?
The Ferret gave me this jar to try to solve this mark.
We have the mark in the Gallery as that of Dave Woodward, going by the Marks Book.
However a listing on Trade Me says it belongs to Mark Lander
and the top of the pots match in style and finish.
https://www.trademe.co.nz/Browse/Listing.aspx?id=3134228583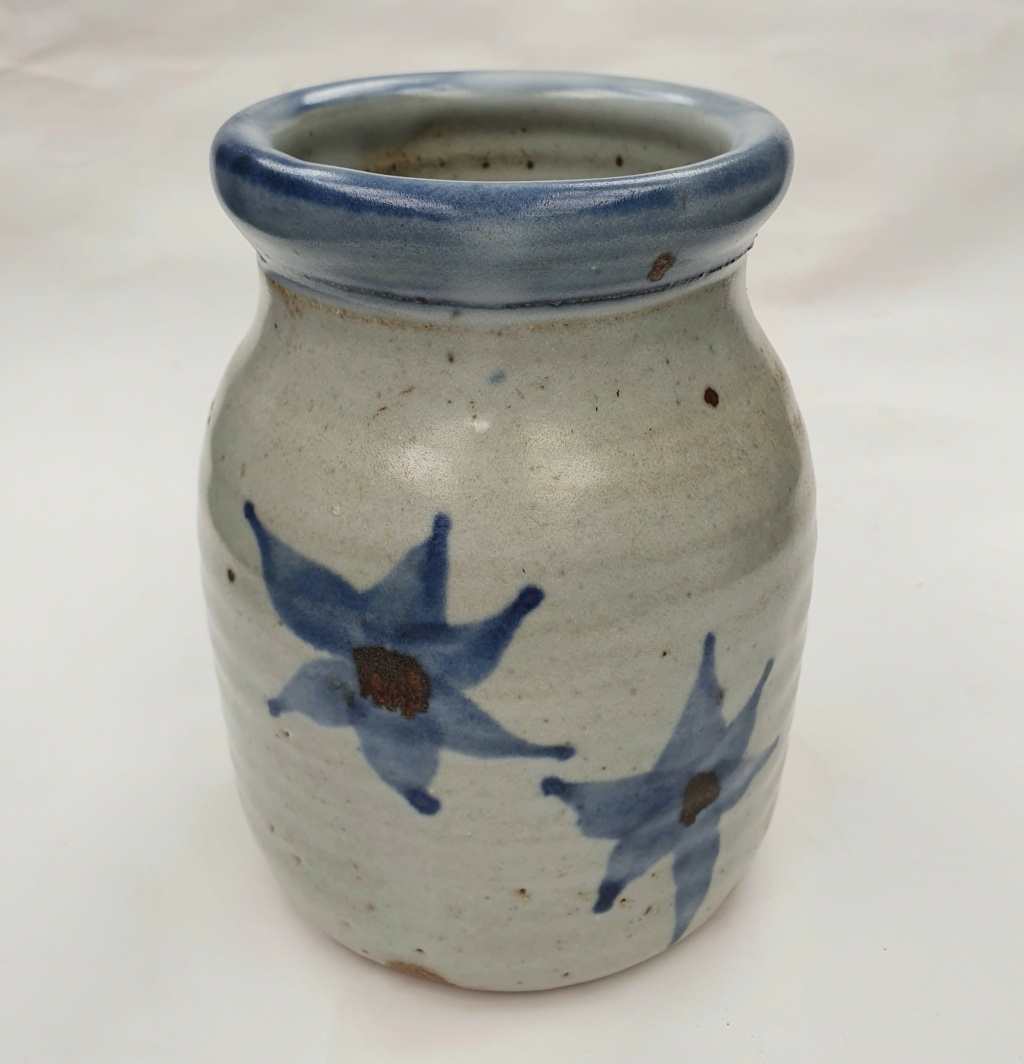 It is so weird that so many potters used similar marks!
Last edited by Ev on Mon 21 Jun - 16:46; edited 1 time in total
I was given the email address for Mark Lander, so sent him photos of this work and he replied with a lovely email saying that no it wasn't his work.
He usually signed his pots with Lander and I noticed that there was two of his pieces at a Dunbar Sloane auction in 2013.
So on we move and I will remove Lander from this topic heading.
---
Permissions in this forum:
You
cannot
reply to topics in this forum