How to tell a fake Made in China Medium Swan :
Many thanks to Beverley Sinclair who spent several hours with me comparing the Crown Lynn and Made in China Medium Swans.
I think we have nailed it, even though the Fakes vary by at least 5mm and the neck is on a slightly different angle, these are not easy to pick up on without having comparisons.
The Fake black Medium swan glaze is a dull black and rather unpleasant.  The Crown Lynn Black Medium swan is a shiny sparkling black.
What is an easy difference to pick up on is the Footring.
The Crown Lynn footring is of a similar width the whole way around.
The Fake Footring has two quite skinny sections that are easy to see.
Comparison photos added for easy identification:
The Fakes and the Crown Lynn Medium Swans have the same numbers on them that Crown Lynn used.
Both the Crown Lynn Medium Swans and the Fake Medium Swans were made with a scoop front.
Crown Lynn also made the Medium Swan with wing cuts on the front, however the fakes didn't make any with wing cuts.
There will be other ways that may stand out to others, but this is our findings.
This relates to black or white Medium Swans.
Hope it helps!!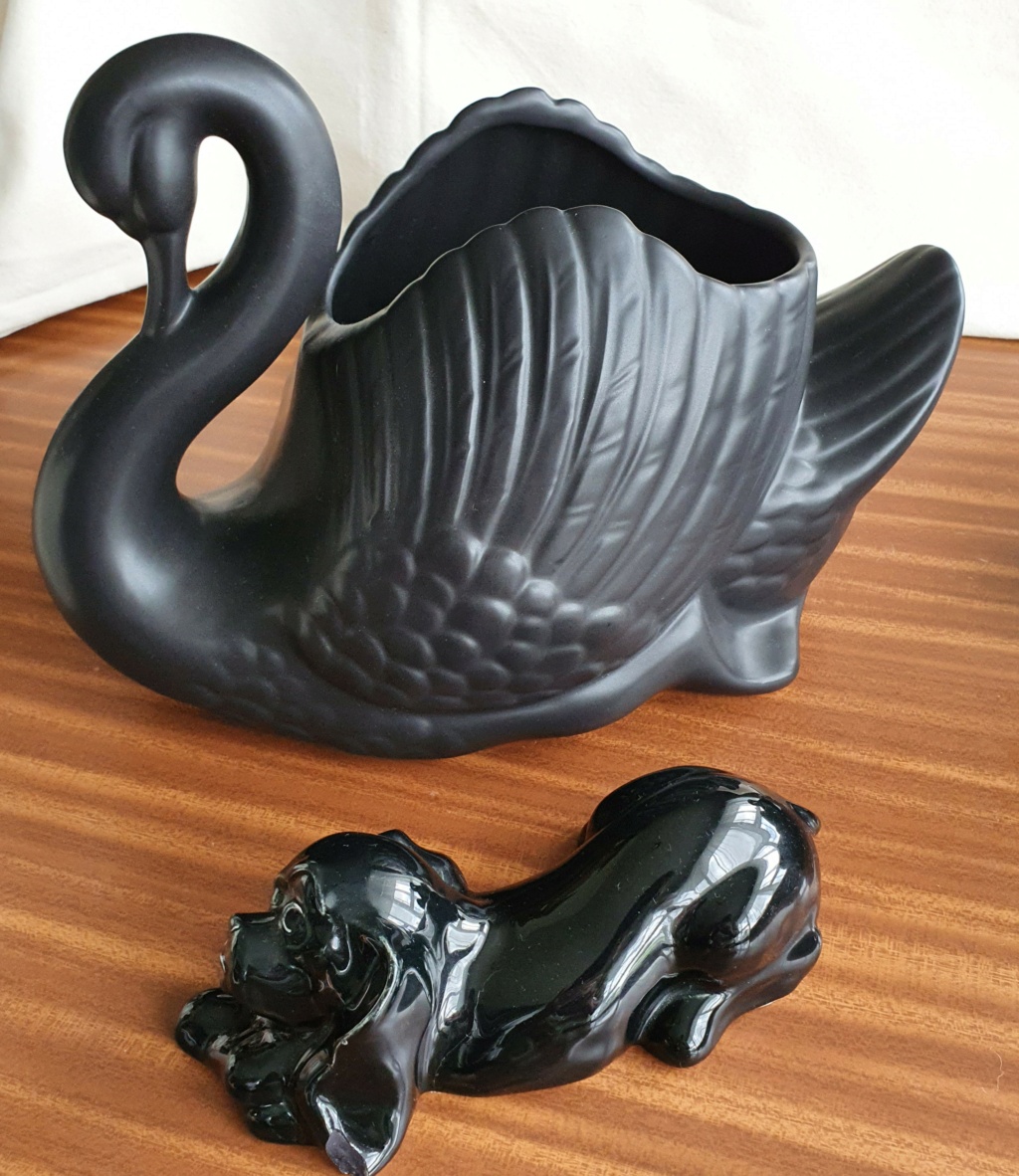 ---
Permissions in this forum:
You
cannot
reply to topics in this forum