There is not a lot known about Spartan and Gail Henry/Lambert just touches on them and their work.
Spartan first turn up on the pottery scene in 1940's and this is a very long time ago and it won't be easy to fill in the gaps, but I will try.  Spartan are well known for the Santa figures that they made and painted, also crinoline ladies and other figurines.  
Some of these pieces are stamped SPARTAN or have an S on them.
Spartan was started by three guys that had worked at Ambrico according to Gail Henry:
Norman Stevens
,
David Stewart
and
Jack Aberly
.
Norman Stevens was a talented engineer and is noted for building kilns.
Jack Aberly was a mould maker at Ambrico and later an assistant to Ernie Shufflebotham when he returned to Crown Lynn.  Val Monk mentions that he may have made some of the Hand Potted vases too.
This pottery was situated at Span Farm, Hepburn Road, Glen Eden, West Auckland which in those days would have been all farmland. Hepburn Road is opposite Waikumete Cemetery.  Today it is an industrial area.  
Te Toi Uku had a visit from a lady a few years ago who worked at Spartan in the 1940's painting Santas in different sizes.  She mentioned that the Santas were used as cake decorations and that there was also a little house that went with them.  At first she worked at the factory and later she did the work at home.
Working on the Gallery and I realised that most of the pieces in the Salisbury Catalogues that we have found have Royal Oak stickers on them.  This means that they were made from around 1946.  
I've just been able to date the Salisbury Catalogues to c1949 due to noticing the fish and seaweed vase which Oakpot said was made in 1949 by Norman Stevens
He set up a pottery near the radio mast in Henderson and built an oil fired kiln and produced high fired blanks for Owen Salisbury, who was now operating as Royal Oak.
It wasn't long before Norman had to move and he bought a property in McLeod Road, Henderson and continued making pottery.  He was still making pottery in 1949 according to a Salisbury family member.  There are 5 records for Spartan Products at Archives NZ and one is a record from 1946 to 1953.  Looking forward to seeing this!
Oops I just found a bankruptcy record at the Auckland Archives for David Stewart of ex Spartan Products as a Ceramist 1948-49 of Whangarei.  
The plot thickens and now I have to work out how to access the archives in 2023!  Last time I went I just walked in and showed my drivers license.  Now I have to do three backleaps, an exotic dance and swear a lot.
Edits: 2.4.23.
I have submitted a request for the 5 records for next week
Happy Days
More to come ......
Captainhobson and Truffles like this post
I went to the Archives and took 156 photos of relative information, which were all in the form of legal documents. It will take me some time to process all of this, but the first stand out information is that Spartan Products was started by 5 Directors in 1946 who had worked together at Amalgamated Pottery;
David Stewart Ceramist,
Leslie Donohoe Ceramist,
Norman Stevens Engineer,
Raymond Ockleston Ceramist,
John Aberley Ceramist.
The date of Incorporation was 2/9/46 and each shareholder bought 350 shares @ 1 pound each, totaling 1,750 pounds.
Spartan Products Ltd leased a property from Mr WS Miller off Hepburn Road at 2/6 a week for the first 3 months and then 5 pounds a week.  There was a wooden building with a concrete floor.  Spartan had to pay the rates and maintain the Road.
Millar agreed to supply a 500 gal fuel tank and a 10 hp motor.  The lease was for 5 years.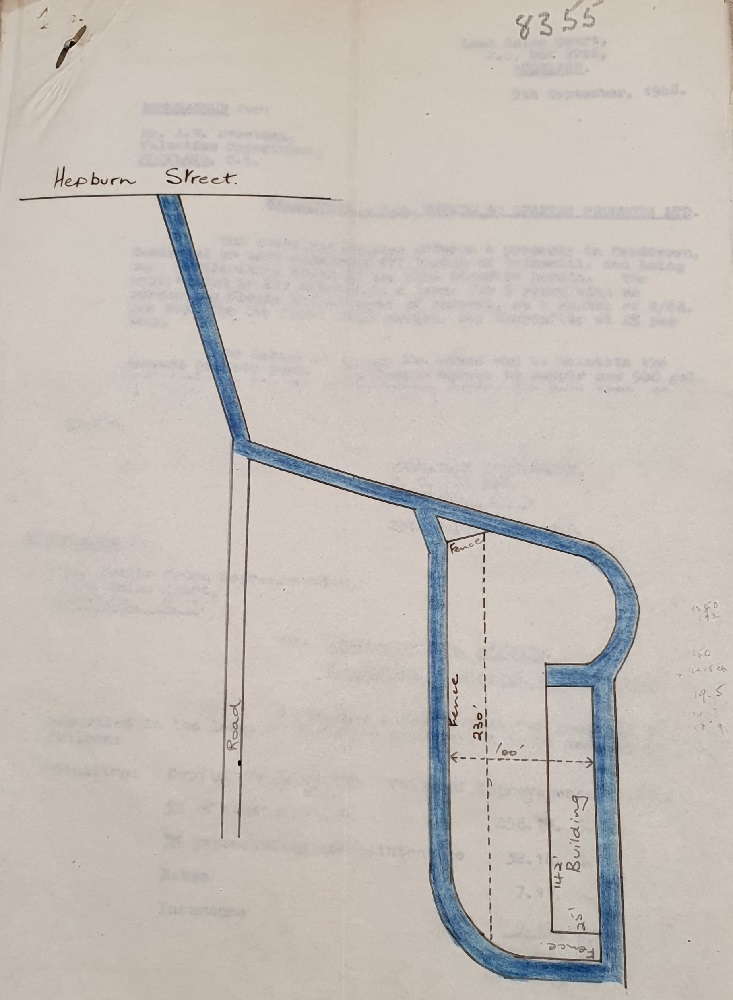 Three weeks later on 27th September 1946 Ray Ockleston resigned.
Just over a year later Dave Stewart resigned on 31st October 1947 after buying a property off Ivan Zencich to build offices and showroom for the purposes of Spartan Products on the corner of Titirangi Road and Arawa St on 17th February 1947 for one hundred and seventy five pounds.
Then on 17th August 1948 Spartan Products of Span Farm Glen Eden, are taking David Stewart to court for outstanding monies and he files for bankruptcy.  At this time David is living in Whangarei and had commenced a pottery business in James St, Whangarei.
John Heap remembers Dave Stewart, so perhaps he returned to Crown Lynn?
On July 14th 1949 Spartan Products went into Voluntary Winding-Up.
The Liquidator was Hugh McNeil.  
The business was still at Span Farm, Glen Eden.
The Realisations are very interesting and I will list them:
May 6 1949  -   J.K. McKenzies   31.10.0
June 17 1949 -  Lambourne Ltd     7.4.0
June 17  "      -  Stevens Ltd          7.4.0
July 12    "     -  Star Novelty Co  84.16.3
  "          "     -  Crum Co Ltd          8.0.0
July  1949      - Bargain Stores       1.16.0
 "       "         - McKenzies Ltd          6.6.0
  "      "         - K Light                   3.12.0
  "       "        -McKenzie              201.12.0
Sept 19 "       -McKenzie                25.4.0
Nov 24 "        -McKenzie                12.12.0
Paid:
July 8 1949     -Wilson & Horton         2.15.0 for Advertising and notices.
 "         "        -NZ Newspapers Ltd     2.0.0   for Advertising and notices.
   1950      - McSkimming & Co       124.11.5
A Dividend of 9 1/2d in the pound was awarded to creditors 26.6.52
The Final Report was 31.3.1953.
    ~~~~~~~~~~~~~~~~~~~~~~~~~~~~~~~~~~~~~~~~~~~
Thanks to teaandcoffee for posting a Fantail Wall Plaque on Facebook with a Steven Pottery sticker on the back and their thoughts on the maker being Norman Stevens.
https://www.facebook.com/photo/?fbid=10226682255021247&set=pcb.3493364124274794
With the new found full name of Norman P Stevens from the legal documents from the Archives, I was able to find a new Incorporated company was listed on 2nd February 1951 called Steven Manufacturing Company Ltd:
https://www.facebook.com/photo/?fbid=10226682255021247&set=pcb.3493364124274794
This business was operated at 151 McLeod Road, Henderson.
More to do yet !!!
Kat & Co. likes this post
---
Permissions in this forum:
You
cannot
reply to topics in this forum