Just found out today that this mug is made by Neil Grant!
I've had it for quite some time and actually thought the maker may be Australian as the leaves reminded me of gum leaves. I meant to put it in the Mystery Marks topic ... I have many mystery marks to load!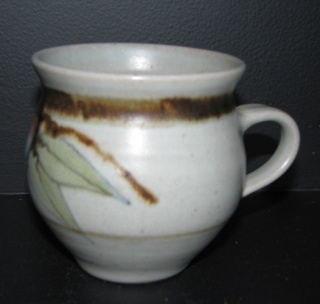 Neil Grant's mark .....
Thanks meoldchina and Cat-a-lat for sourcing a better Neil Grant mark for the site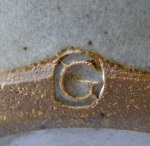 How incredible to see that Neil's old mark had been viewed 647 times !!
This is regarding an exhibition of celebration and a book that is being released shortly.

https://www.odt.co.nz/entertainment/arts/%E2%80%98striving-towards-unreachable%E2%80%99
Kat & Co. and Russellk like this post
---
Permissions in this forum:
You
cannot
reply to topics in this forum