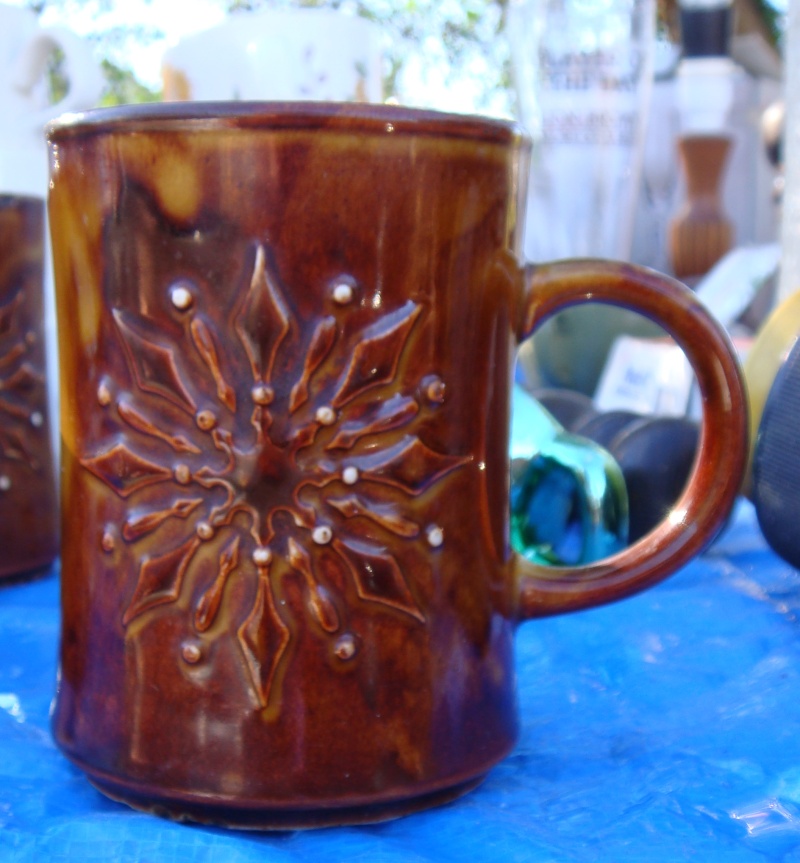 Saw this one at a garage sale
it is stamped 1111 and Made in New Zealand. Do I have this in the right place? Have never seen this one before

mumof1

Admin




Number of posts

: 2304


Location

: Mapua, Nelson


Registration date :

2011-03-21



Yes, this is the right topic thank you very much mumof1
Another of the honey glazed shapes .... there were so many!
http://www.trademe.co.nz/Browse/Listing.aspx?id=403313265
I found this on trade Me, now I am confused

mumof1

Admin




Number of posts

: 2304


Location

: Mapua, Nelson


Registration date :

2011-03-21



*Gulps* I don't know much about the more recent wares that Benhar made and have never seen a number on anything of theirs. I'm going to be brave and leave this in the Gallery until we can verify the number with the Museum notes ....
It can be confusing ...... sometimes it makes my head hurt
Valerie Ringer Monk says in her book Crown Lynn a New Zealand Icon
"Made in New Zealand [plus four digit number]
This was made at Titian Potteries after it was bought out by Crown Lynn. 1964 - 1989"
So that settles that !!
Auctions on Trademe cannot be taken at face value without research....... I see errors every day!!
I've stopped trying to right the Trademe world, as some traders don't want to be corrected.
On this site however, we want to know if anything is incorrectly attributed
Found this and have to add info from the Crown Lynn records:

1111 Star Medallion Coffee Mug - First made 3.2.1971

I just recently found one of these mugs so thanks for the info, I got a 1312 footed mug as well but have not had time to photograph it yet.

Thelma




Number of posts

: 488


Location

: Canterbury, NZ


Registration date :

2010-04-23



I just had a look at the 1312 mug in the gallery and my one has the 3 shades glaze. Cream at the bottom, light brown, then treacle brown at the top. Shall I still add a photo of it?

Thelma




Number of posts

: 488


Location

: Canterbury, NZ


Registration date :

2010-04-23



A friend of mine has recently acquired three of these mugs (yes I possibly had something to do with that!) and is curious about the variation in size between them, especially after I explained that no, they're not hand made. I suggested that some were fired hotter/longer/different place in the kiln than others, and would like to know whether we're on the right track with that?

Cat-a-lat




Number of posts

: 1037


Location

: Palmerston North


Registration date :

2012-02-15



The larger one also looks less distinct.

There are many causes for size variation outside the kiln too including slip recipe, water content in the slip, and timing of the pour, but in this instance I think maybe the age or generation of the mould may also be a factor.

Jeremy Ashford




Number of posts

: 3183


Location

: Whangarei, New Zealand


Registration date :

2010-09-11



---
Permissions in this forum:
You
cannot
reply to topics in this forum