It's a puzzle really as I can just see the numbers, but also scratched into the base are the letters CH. The weight feels right for Crown Lynn .... even the clay looks right, but there is a slash of black colour across the 'nose' and a black dot on each eye ....?
It was only $6 and has a chip on one wing and may be the nearest thing I ever get to a real swan.
I can't decide if it's a Hobby Ceramics piece or not, though those pieces are usually a lot lighter weight than Crown Lynn
Photos to come ....
I've decided that this has been decorated by someone with the initials CH, as I can't find any others that have a black nose and one black dot for an eye. Yes they only gave it one eye
This has a very good clear glaze on it - over the really white clay and it has been fired on stilts as I can see the stilt marks ... the foot-ring is glazed.
I would like to know if other 2147's are fired in the same way.
Gosh I like this 2147 curiosity very much .... chip and all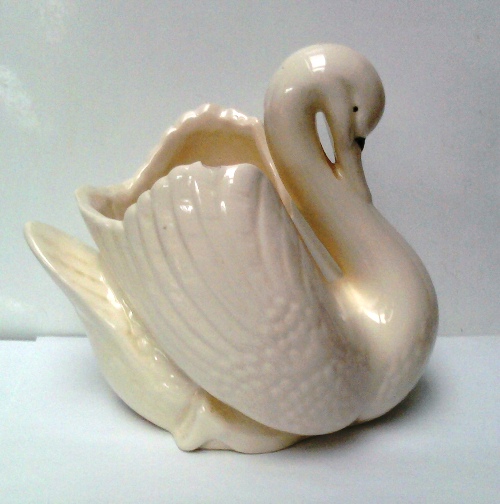 Any comments would be appreciated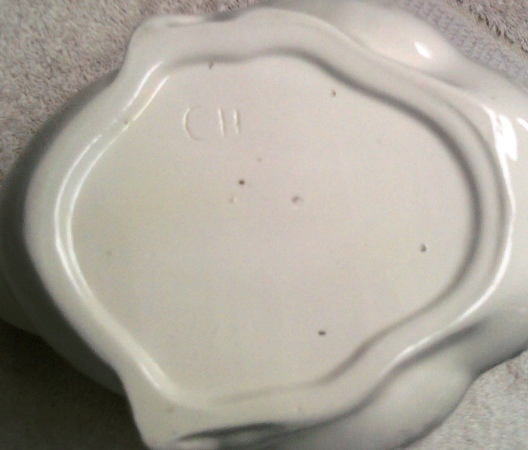 The faint number 2147 which I have tried to enhance ...
This is definitely a Hobby Ceramics piece, but how did they get a Crown Lynn medium swan to paint in the first place? That is the question I would like answered.
---
Permissions in this forum:
You
cannot
reply to topics in this forum