Page 3 of 3 •
1, 2, 3
I will, but for some reason can't find a decent Photo-- I will take one soon..

JanPots




Number of posts

: 1984


Registration date :

2012-05-10



Tons of "3040s" in show us your mugs Janice.
Jim's ones are nice, and further down the same  page I have compiled some montages.
https://www.newzealandpottery.net/t2158p75-show-us-your-mugs-crown-lynn-of-course#14960
I must admit I still have issues here with definitions.
Portage has a 3040 bisque with the number crayoned on to it which seems to be a clincher but this shape has the 3036 handle (as far as I can tell) so should by the definitions be the 3034, which they have no examples of.
???

Jeremy Ashford




Number of posts

: 3183


Location

: Whangarei, New Zealand


Registration date :

2010-09-11



Thanks to the Portage Trust some more mugs identified ..
3057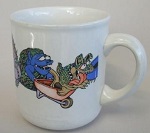 3064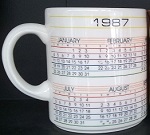 3040
3065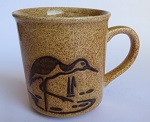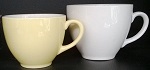 The small cup on the left is the 859 Small Coffee Cup E/W first made in 1960
The portage give it's measurements as H60 D73 and Width across top and handle 94
There is some excellent history on the shape on the Portage site, plus they mention a 1962 Price List and a 1963 and 1966 !!!!   That's what I want to see and hopefully I can when the Museum opens.
http://www.nzmuseums.co.nz/account/3384/object/489196/Coffee_cup_-_Capri_pattern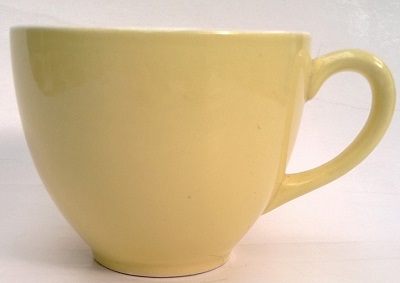 Janice it looks like the 'fatbum' shape is 780 could you check it out please -
https://ehive.com/esearch/object?a=3384&q=780&sa=account
Take no notice of the 753 cup in that link ...
It looks that way to me :O)
Yes I agree 780
I have not had a chance to go through my findings; what was to be a "slack week" is turning into the opposite :O( I am so tired running around !!

JanPots




Number of posts

: 1984


Registration date :

2012-05-10



Exciting new secrets are being revealed from the Crown Lynn Archives at the Portage Museum and the first I will share is that this popular cup is shape 728. We already have a shape 728 that we sourced from an old Crown Lynn poster. This new development is from a poster that includes a 3012 which was first made in 1965. So we will now have two shapes for this number.
Page 3 of 3 •
1, 2, 3
---
Permissions in this forum:
You
cannot
reply to topics in this forum