Ev, with dates for 4053 to 4056 we should be able to distinguish these later dinnerware shapes from the three digit ones they replace, 770 and 771/5/8/10, which are in the gallery already.

The later ones will have later back stamps and likely an altered base.

I think I have identified the 772 salad bowl now (surprised it's not in gallery yet), and am trying to sort out its replacement, the 4057.
http://newzealandpottery.forumotion.net/t5002-colour-glaze-13-oval-dish#18501

No hurry but let me know when it happens so I can pounce.
Last edited by Jeremy Ashford on Fri 18 Apr - 12:44; edited 1 time in total

Jeremy Ashford




Number of posts

: 3193


Location

: Whangarei, New Zealand


Registration date :

2010-09-11



We had a 772 in the gallery as a beaker mug for several years due to this Carpay topic, but I worked out that it was incorrect and removed it -

http://newzealandpottery.forumotion.net/t249-frank-carpay?highlight=carpay

All of the dates available have been added to the 4000 - 4999 Gallery and the Coupe shapes don't have any dates, but are between the 4051 from 8.5.81 and the 4059 23.2.82. This has hindered me from finding these shapes as this is rather late in the piece, but today I realised that I have some price lists for Coupe shapes from 1981 and 1982.
Looking at these prices lists I see three digit numbers - 771/5/8/10, 781 cups, 805 saucer, 770 oatmeal, whereas the other shapes like Forma, Rim Shape and Fluted shapes [Apollo] all use four digit numbers !!!!
The patterns from these Coupe price lists are:
Autumn Splendour
Tropic D128 [which is a colour glaze cup and saucer set in four colours!]
Capri D362 [colour glaze dinner sets in five colours!]
Fragrance
Nursery Rhymes
Plain White
Sapphire
Topaz
So I think if we use the Coupe shapes from these patterns we should be ok. ....?


Looking at Kat's two ashets with different bases led me to think that there would be a similar difference with the change from three to four digit numbers in these "coupe" shapes, as I have noticed and wondered about this difference before.

I have yet to return to my pantry and see what I can make of it.

Backstamp styles are a guide for dating too, so what I hope to find is a difference in base and backstamp. Unfortunately the Fleurette back stamps don't give much away, but I have a few random patterned plates I can check out too.

Time for coffee, and while that brews, I'll turn my plates upside down.

I think using the three digits as four in the gallery is fine but ultimately it would be good to work out the differences and post them as topics for others to use as reference.

Jeremy Ashford




Number of posts

: 3193


Location

: Whangarei, New Zealand


Registration date :

2010-09-11



I thought the differences between the bases of Kat's two ashets had parallels with the coupe dishes but having looked at my meagre selection now think not.

All my coupe style plates are hollow bottom type, and maybe that's all they ever were.

I have, however, noticed such differences with saucers (for tulips etc) where a change did occur from the proud footring type (two distinctly different footring sizes) to the hollow bottom type.

I think we will have to rely on patterns and stamps for distinguishing 3 and 4 digit, as you have been doing, Ev.

Jeremy Ashford




Number of posts

: 3193


Location

: Whangarei, New Zealand


Registration date :

2010-09-11



Coupe Style Salad Bowl.
This one will definitely be the four digit 4057. BETTER PHOTO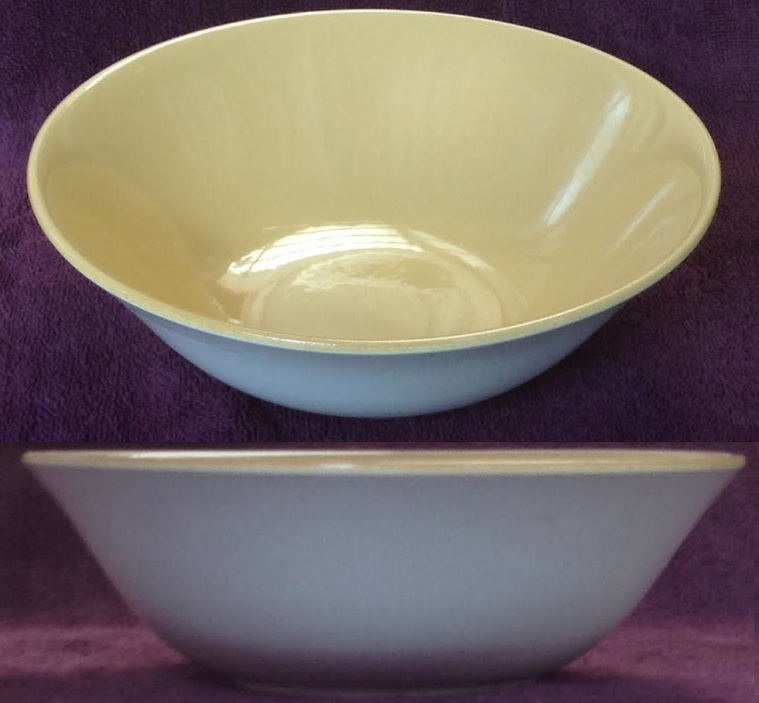 Pioneer Salad Bowl. Totally different shape.
And altogether bigger than the 4057.
(I haven't searched a number for this yet.)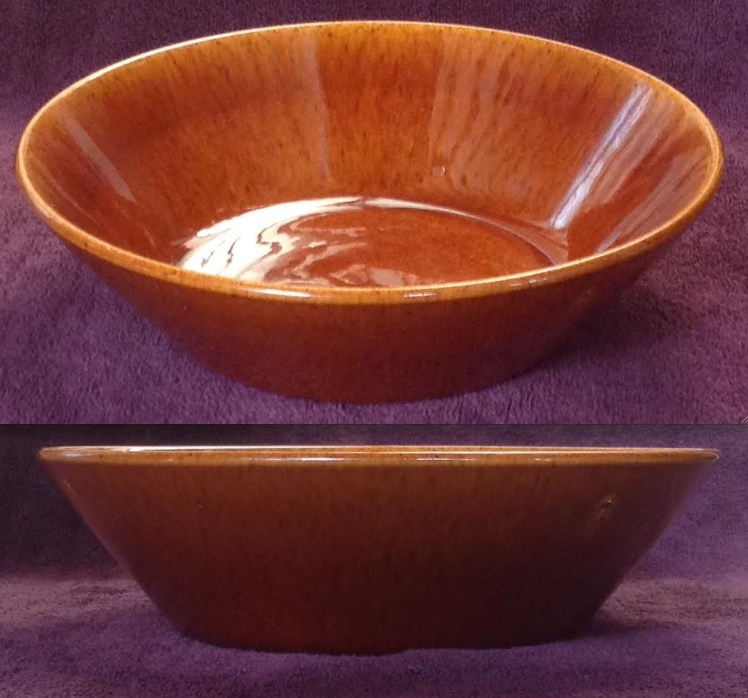 Coupe Style Pudding Bowls.
This is a 767. We have it in the gallery already.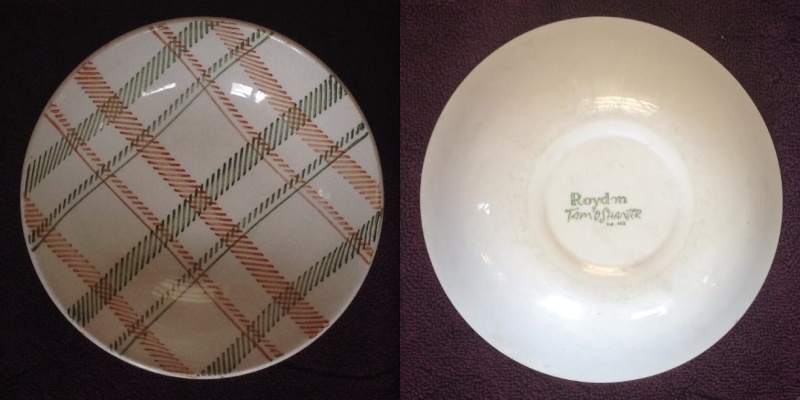 These will both be 4052s. Not in gallery yet.
Later backstamps, slightly bigger, heavier!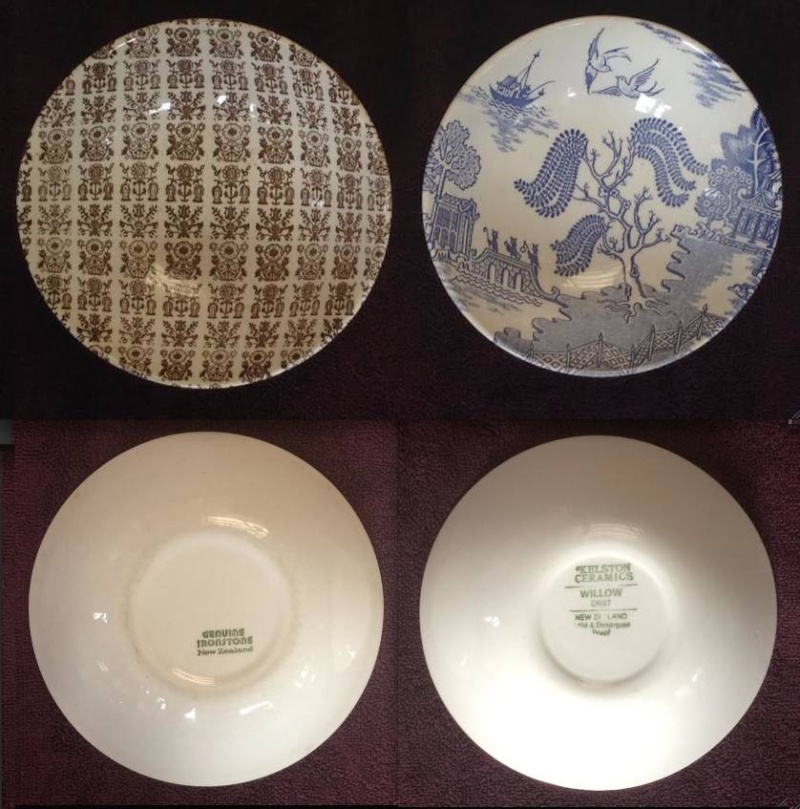 Jeremy Ashford




Number of posts

: 3193


Location

: Whangarei, New Zealand


Registration date :

2010-09-11



Thanks I will work on this later today.
Your Pioneer bowl is probably the 4040 Forma 9" Serving Bowl/Vege Dish.
Still looking for a 4055 which is an 8 inch Coupe plate [shallow curved] in a pattern from around 1981.
is a 8 inch plate a luncheon plate? I will more than likely have something LOL

JanPots




Number of posts

: 2066


Registration date :

2012-05-10



I just saw the new additions to the 4D gallery.
Great job, Ev!

Just had a check on gaps in 700s.
790 is a set of flat plates 5/8/10 and 791 is "Rimmed Fruit" which may give a clue to the 790s: ie they may be "Rimmed" too.
If you know it you know it!

Also 4025 Fluted Rimmed Fruit, presumably Apollo.
Weren't there a few of these posted towards the end of last year.
I specifically didn't get one of these from Tikipunga marked because I was sure I'd already seen them on the forum.

Jeremy Ashford




Number of posts

: 3193


Location

: Whangarei, New Zealand


Registration date :

2010-09-11



---
Permissions in this forum:
You
cannot
reply to topics in this forum