3038 Similar to 3036 with 3056 Handle first made 12.9.75.
It is one of these .... [Thanks Mike I have used your clear pic.]
Yes the shape is similar to the 3036 shape -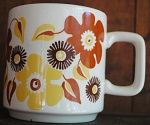 3056 showing handle -

Looking at the Cup Handle info, this is what it says:
3038 - Cup same as 3024
3024 - Cup same as 3033 Handle to 3024 & 3038
We haven't identified the 3033 shape yet either ....
3024 is the Apollo Cup

Note how there is no mention of the 3036 handle in the Cup Handle info.
Let me digest this info ....
This cup has a 3024 handle, the same as fluted ( Apollo) but is it 3063 or 3033 or something else? I think its quite modern, seen on Charm, baroque, merlin and so forth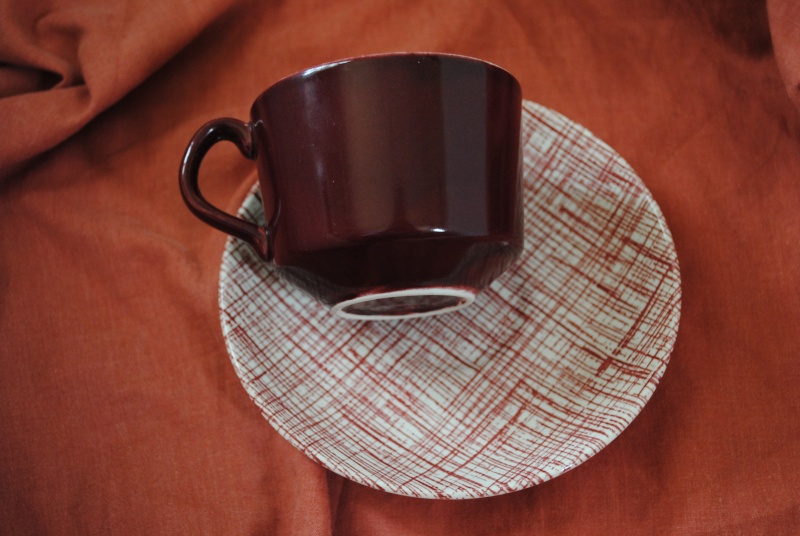 JanPots




Number of posts

: 1896


Registration date :

2012-05-10



Yes that's right there are 4 shapes with the 3024 handle

3024 - 1969
3033 - 1973
3063 - 1983
3072 - after 1984

The Safari tribe use a cup with the Apollo handle ..... just like the one Janice posted above.
My head is totally confused, which happens so easily with these darn mugs!!
Here's a thought
3038 - we know has the handle of 3024 ( apollo - fluted ) because its tells us that on the shape gallery on the "handle page" also we have photos of it in the patterns book, that match with cup -3038
Then "what if" the  3038 cup "changed' its handle after 1975...
I have been trying to think of a method to prove this theory to be "right or wrong"
Maybe from patterns that we have using the 3056 handle we can pin point dates?
What a mystery to solve!!  

JanPots




Number of posts

: 1896


Registration date :

2012-05-10



Janice, the definition directly above has a definite date on it: does the other definition "3038 - Cup same as 3024" also have a date?

(I know I should stay out of this debate as too many heads add further confusion, but since these shapes are both "coffee cans" and thus effectively descendants of the 782/3618/3022/3023 coffee can lineage, which otherwise appears to fizzle without trace, they are of particular interest to me.)

Jeremy Ashford




Number of posts

: 3150


Location

: Whangarei, New Zealand


Registration date :

2010-09-11



Hahaha ... no! I wish, that's what I am saying, how can we pin point a date for the photos we see in the patterns book and what it says on the handle page? That shows the cup on the right that mike put up


JanPots




Number of posts

: 1896


Registration date :

2012-05-10



I find it odd that they use the 3056 handle as a reference as the 3056 wasn't made until 1981. Why didn't they refer to the 3022/23 handles which were made earlier? Or are they different again?
Ev,
Just because there records are written consecutively and thus chronologically does not necessarily mean that any particular line of the guide was not written retrospectively.

My guess is the reference you note here will have been relative to a shape currently in production at time of writing (which may give some idea of when the reference was written). What is out of sight (out of production?) is out of mind.

Clever people maybe but they could not see into the future.

Jeremy Ashford




Number of posts

: 3150


Location

: Whangarei, New Zealand


Registration date :

2010-09-11



---
Permissions in this forum:
You
cannot
reply to topics in this forum