This is a bit of a blog!
Drove down to Auckland Saturday morning to drop off two coffee sets and Val's Bellamys pieces at Objectspace for the Mark Cleverley exhibition.
I was a bit early so I window-shopped along Ponsonby Road. I always like to check out Peter Rogers' "Realtime" and rarely get an opportunity to go in. He had an aluminium moka pot I didn't recognise so I made a mental note to drop by when he opened. 62 Ponsonby Road had a Parker Pottery Lincoln Wines bottle but the price was way beyond my curiosity. I also saw a couple of white CL maze vases inside; I had no idea they were so big.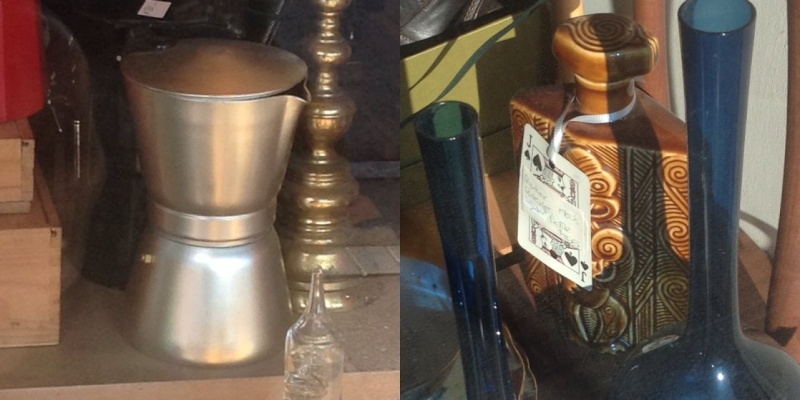 At Objectspace Philip and I signed contracts and he handed me a copy of Jonty Valentine's book on Cleverley. I must remember to take it to the opening to get two signatures: author and subject. I'll see if Mark will sign my tall coffee pot too. That would be a buzz.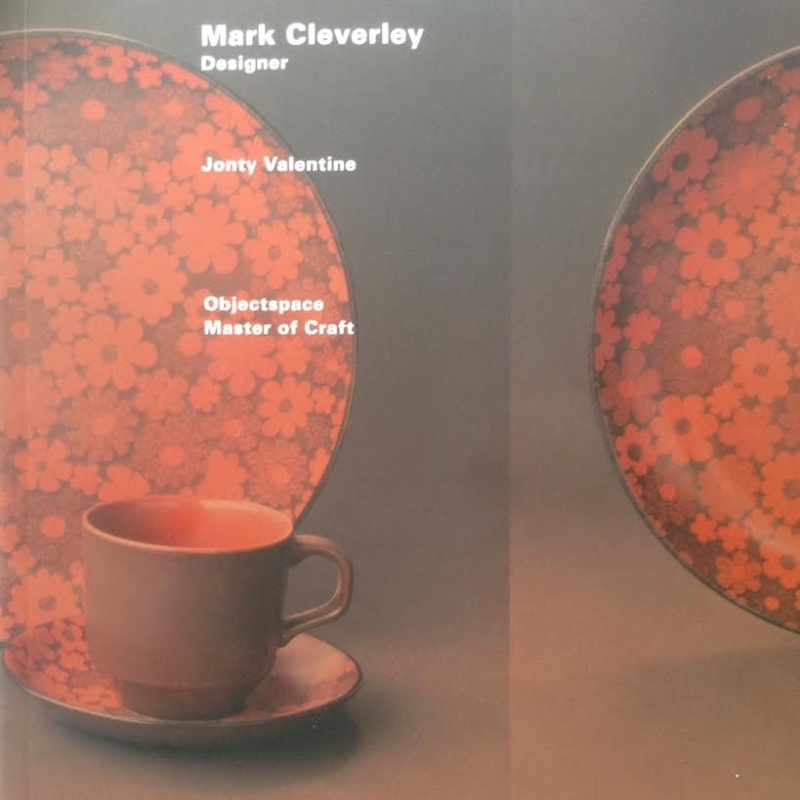 I rushed off to my first trademe pickup. Four Danzig cans from Marc "mintsource" Knott at "MIXT" in Kingsland. They were displayed on the counter with a "sold" sign: ha, mine! Great shop, sells only New Zealand-made wares. I only wanted one can but Kay "mutantsniper1" Abraham is happy to have two so I have not overspent.

Marc let me use the phone to tell Kelly "firehorse6" Worthington I was on my way, and gave me the 50c I was short for my payment to Kelly from his change jar. I got the answerphone but she called the shop back almost straight away to say she would be out and her man Jon would be there to meet me instead. Pity, Kelly is fun and we would have had a chat about our respective collections. Jon was fun too. Kelly had laid out a few other items she thought I would be interested in. I took a Cook & Serve saucer. Always need more.
Then off to see my friend Joss Campbell and deliver the three mini-potties ($12) from Kelly. On my last visit to Joss I had given him a plastic bag with 5 beehive bowls I got from Tikipunga market for $15. He had since found two more at the monthly Blockhouse Bay market, both early straw clay, one marked one not. The unmarked had some burnishing that would clean up with Jiff to be a pretty much mint bowl. ($8 each!) I photographed one potty: not sure whether it was CL or Temuka, but the topics say CL.

http://newzealandpottery.forumotion.net/t3708-797-mini-potty#12246
I don't think the mark is in the gallery but then again some pictures are missing!
When I arrived Joss had another visitor so I nipped down to New Lynn to check the op-shops. Nought for me. When I got back Nicole had been and gone, dropping son Tomas to play with Joss's boys, Angus and Calum, while Joss and I played in the library and the shed. Had a few beers then remembered the law had changed so I stopped drinking.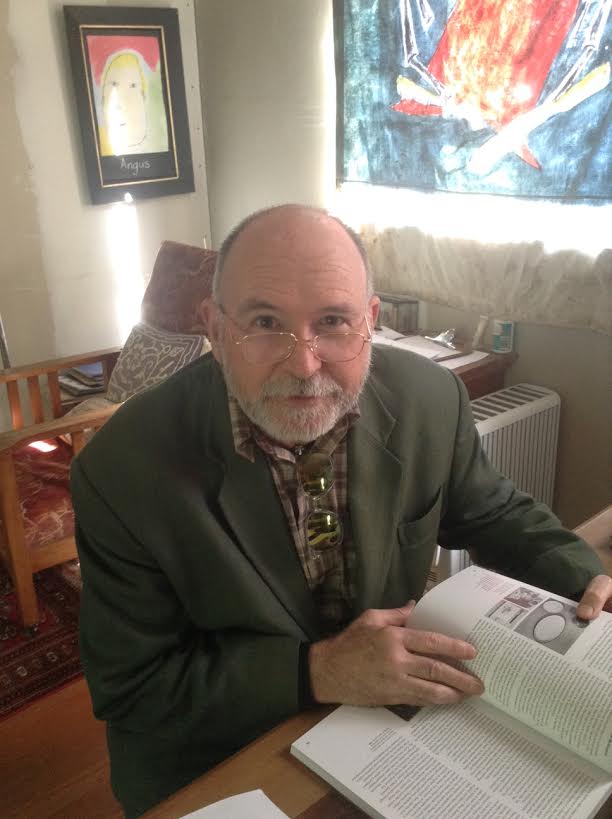 While Joss was off getting the beer I had a peek at the Cleverley book. Tomas snapped me. I thought he was doing selfies.
Joss' father-in-law Ross Lee popped over at one point to pick up a chainsaw. Ross is a retired principal of Stevenson Turner, designers of Auckland Airport. At the beginning of his architectural career (early 1960s) Ross designed buildings for Tom Clark at Crown Lynn. We have only discussed that briefly so far.
Sunday morning, early, Nicole joined me on my pilgrimage to Avondale market. Lean pickings until we got to the "Underground Market". Nothing is priced and you never know what you will find. I got an Orzel Bic pen pot and mustard jar in glazes I don't have, and a white mustard pot for Val as I don't think she has one. And a spare John Reid Lucow mug! Nicole got a picture frame and we left the market five dollars poorer.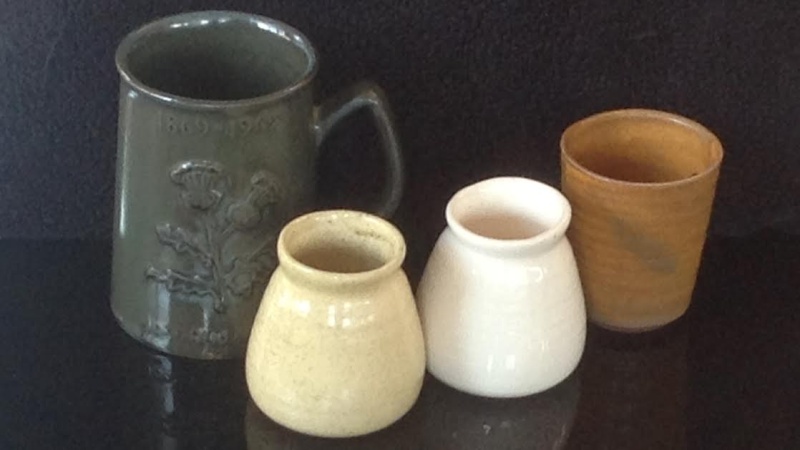 After breakfast I went back to see Joss for a couple more hours and another beer. He is visiting John Madden this week and will ask him about a coffee mug for me. John doesn't pot anymore. He paints. He's just sold a huge painting to his former employer Barry Brickell. Joss makes cars. I met John a couple of years ago on the day Richard McWhannell was putting his second CMC (Campbell McWhannell) Austin 7, known as the "H-car" on the road.
John Madden, left, then Richard Grey (nuclear physicist in Switzerland), Joss, and Richard McWhannell in front.
Some of John's pottery and a mark:
http://www.trademe.co.nz/pottery-glass/porcelain-pottery/other-nz-manufacturers/auction-755022777.htm
More on John:
https://suite.io/theresa-sjoquist/5rcb2d4
[link added 17/8/14, for those into cars
Richard's other car, the "Dieppe":
http://www.motormarques.com/community/drivers-and-cars/item/165-mcwhannell-richard ]
-------------------------------------------------------------------------------------
20/8/14
The answer to my question for John was that he did not make coffee mugs!
-------------------------------------------------------------------------------------
Joss had a pretty busy afternoon with car stuff so I went home for lunch. At the table with Tomas, Nicole, and Nicole's mum Maura, were Tom's friend Louis Purkis and Louis' dad Paul. Louis is also the son of the late Dr Marianne Turner who I have previously mentioned on the forum as a Crown Lynn collector. The bulk of Marianne's collection is going to a friend.
After lunch I went back to Ponsonby Road. I chose not to buy the moka,  but had a nice chat with Wendy at number 62. I told her that if she hadn't sold her Echo set in two weeks she should put it in the window and someone might make an impulse buy after seeing the Cleverley show.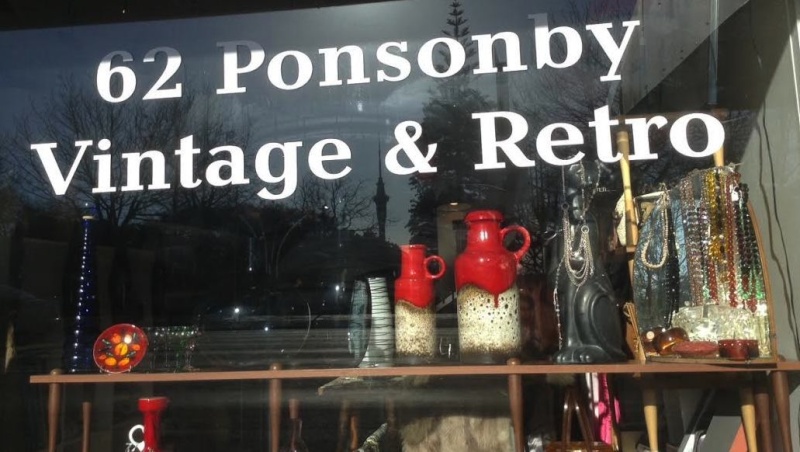 -----------------------------------------------------------------------------------------------
21/8/14
Good decision not to buy the moka. Same brand (no brand) in 12cup size $15 on tm:
http://www.trademe.co.nz/Home-living/auction-768518979.htm
-----------------------------------------------------------------------------------------------
Wendy collects Dorothy Thorpe and would love to get sugar bowl and jug to go with the Monterey set she bought on trademe recently. I wrote down the forum url for her and told her she could see more of the forum if she joins. She asked if I'd been to Alison Reid's shop in St Kevin's Arcade. I'd had it in the back of my mind to but brought it forward. I'd seen a picture on someone's blog of a display with a Fleurette can and saucer: 2 years ago, but.
After a box of double-red-band tall hotel cups and saucers, what caught my attention at "Beggar's Banquet" was a stack of white Parisware. With no one in attendance at the shop I went to the table set up for a bit of a party outside and asked for Alison. I told her that I write on the forum and she bundled up a plate and saucer for me to take away. Alison seems to be making a habit of giving Paris to forum members, Ev!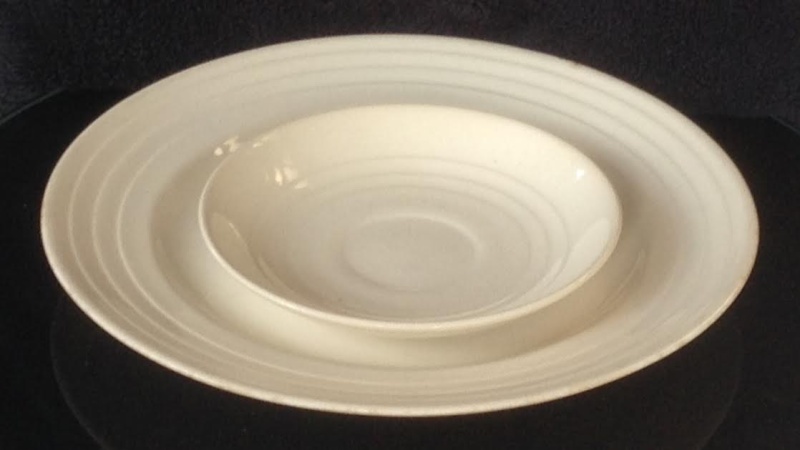 For those who don't know, Alison has made her colour-glaze collections available for exhibitions on Crown Lynn at galleries in Auckland and Wellington, and is currently working on presenting her 27 different colour-glaze colours on Instagram photos. Just Oyster so far I think she said. I hope I get to catch up with her again, along with other Crown Lynn collectors at the Cleverley opening.
See Alison here:
http://www.nzherald.co.nz/lifestyle/news/article.cfm?c_id=6&objectid=10702041
I don't generally get out much so all up it was a great weekend meeting up with other collectors in Auckland.
Last edited by Jeremy Ashford on Thu 21 Aug - 13:22; edited 3 times in total

Jeremy Ashford




Number of posts

: 3193


Location

: Whangarei, New Zealand


Registration date :

2010-09-11



This is an excellent post Jeremy. I thoroughly enjoyed it and didn't see it until today.
I guess I'm otherwise occupied trying to sort out the darn missing photos at the moment.
---
Permissions in this forum:
You
cannot
reply to topics in this forum