Waimea Tankard after Bernard Leach
Waimea Tankard.
I picked this up in Orewa on my way down to the Cleverley opening.
The Waimea Tankard looks very like a St Ives piece on trademe:
http://www.trademe.co.nz/Pottery-glass/Porcelain-pottery/Other/Other/auction-771583573.htm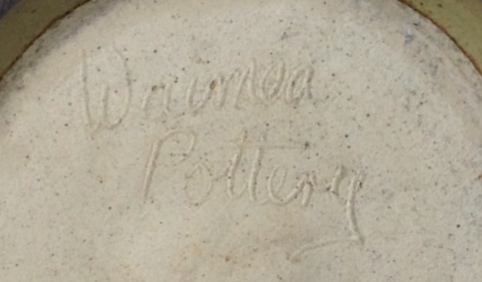 The mark is another handscrawl and different again from those I've seen on forum.

Jeremy Ashford




Number of posts

: 3183


Location

: Whangarei, New Zealand


Registration date :

2010-09-11



I had one mug, got two more from Kat at her garage sale.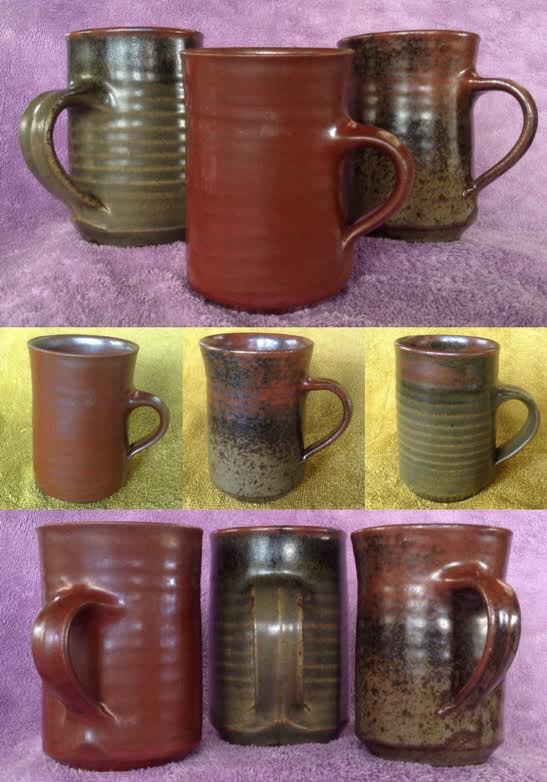 Kat's ones, two left in the middle photo, are marked WP, one clearly and one faintly. The third mug appears to have no mark but I think it is also a WP.
.

Jeremy Ashford




Number of posts

: 3183


Location

: Whangarei, New Zealand


Registration date :

2010-09-11



Adding a beautiful Paul Laird mug to the mix, sent to the site by the Ferret: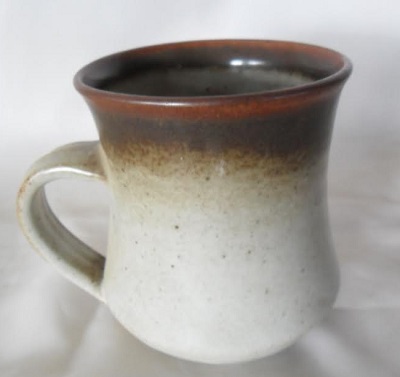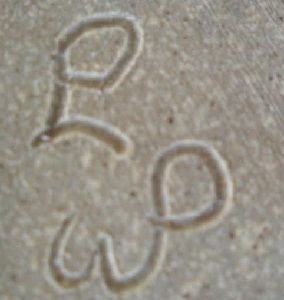 I'd been watching this set of mugs for a while and got it into my head that they were the work of Paul Laird, but I was not committed so I let them go to someone else at $20: http://www.trademe.co.nz/Browse/Listing.aspx?id=1112434637
So, this morning (July 7th) at Hospice I saw a couple mugs with the same patterning, standard Waimea Pottery tall mug shape (different from the auction ones) and sure enough they both had Paul Laird marks. I chose the one with the landscape panel, as it seemed so typically Nelson, rather than the architectural one (which I think was the one on the right in the tm photo.).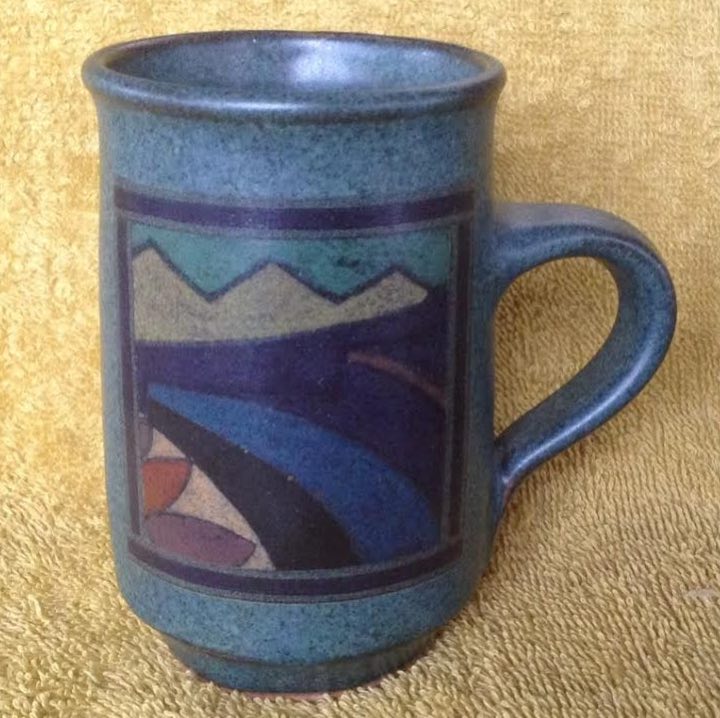 Waimea Pottery tall mug shape, marked only PL (impressed stamp)
The designs is the same front and back so I would expect the tm ones to be same.
The four auction mugs have only three patterns. I imagine there could be as many as six for a set, but maybe just three (two pairs?) as usually I expect lots of four and especially five mugs to be the remains of six sets.
I would have bought two but they were $2 rather than one and cheap as that is I just don't have room for multiples if I can avoid it.
It really is a beautifully made and finished mug. Last time I was at Brendan Adams gallery I was curious to see what Brendan was drinking from at the time and it too was Paul Laird's work, same Waimea shape again with I think a red copper glaze (like the differently shaped mug below right).

my Waimea mugs, including the PL: I may very well have more
.

Jeremy Ashford




Number of posts

: 3183


Location

: Whangarei, New Zealand


Registration date :

2010-09-11



---
Permissions in this forum:
You
cannot
reply to topics in this forum