Page 2 of 2 •
1, 2
Yes those are the ones Jeremy!

Jeremy Ashford




Number of posts

: 3150


Location

: Whangarei, New Zealand


Registration date :

2010-09-11



South Pacific Pottery By Stewart Pottery New Zealand on the base.
It looks the same as the Orzel ones doesn't it?

(I read above now that Stewart Pottery has been mentioned previously.)

How many different potteries does that make that we know of?

Hemara Hemara made the bottle mould.


Orzel 1979 - 1984

Crown Lynn 1984 - 1985

Stewart Pottery made them for a few years in the late 1980's
They were difficult to ensure that the liquor did not seep through, so the early bottles we sealed with food quality hot wax. Hemara made the molds for us. and they were brown or green glaze.

Kermiko Ceramics "Larry Hadley in View Road"

"Kathy" and Hobby Ceramics

Aotearoa New Zealand run by Ruth Hirst and Karuna Douglas c2005 - 2007

Studio Ceramics from ? to 2017

Steiner Ceramics from 2017 .... still making


It sounds like a similar story to the Air New Zealand miniatures.
We appear to have an original designer for those.

It would be good to pin down the origins of the Ti-Toki bottle too.

Jeremy Ashford




Number of posts

: 3150


Location

: Whangarei, New Zealand


Registration date :

2010-09-11



Thanks to Ana on Facebook who found the names of Ruth Hirst and Karuna Douglas who made the crocks at Muriwai from 2005 to at least 2007 and they have Aotearoa New Zealand on the base.  They also mention numbers.  This information is in this Life and Leisure article https://ti-toki.co.nz/wp-content/uploads/2014/05/lifeleisure-article-sept-oct-07.pdf

The article says that there have been four producers since starting in 1979.

I also want to include that Studio Ceramics were making the bottles up until they closed in May 2017.  Not sure when they started, but made them for at least a couple of years.

Bob Steiner was trying to get the job last I heard.
Last edited by Ev on Thu 16 May - 16:36; edited 1 time in total
Hi found this bottle in Australia. Is it collectable?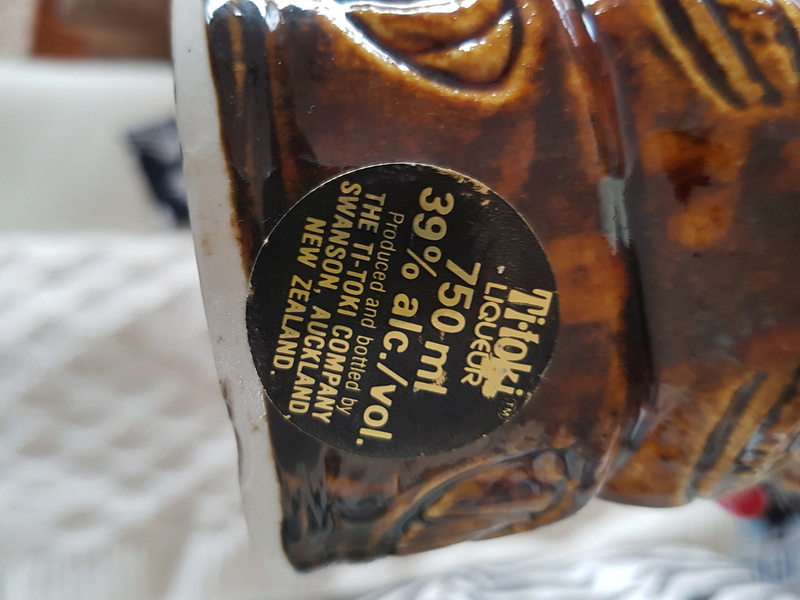 Pineapplegirl




Number of posts

: 1


Registration date :

2018-04-08



Hi there, here are the listings from our online auction site Trademe the ones with red flags sold during the last 6 weeks.

https://www.trademe.co.nz/Browse/SearchResults.aspx?from=advanced&advanced=true&searchstring=ti+toki+bottle&current=0&cid=0&rptpath=all&sort_order=default&searchregion=100
Hi there
My grandmother has come across a couple of these Ti Toki bottles - in great condition with the tags etc still intact. Are they rare and collectible? Any idea on worth? I have seen on ebay that the three on there go for upwards of $100 around the world. We arent interested in selling etc but my grandma wants to give some money to the lady who gave them to her
Thanks for any help or advice!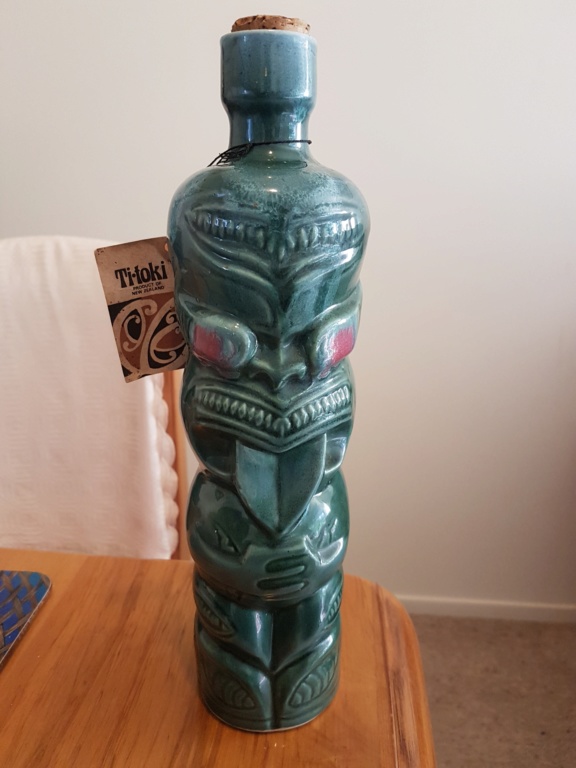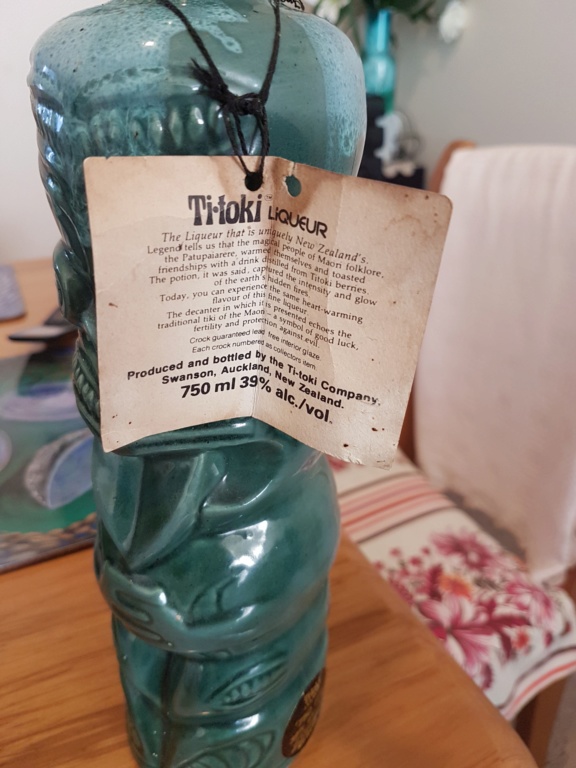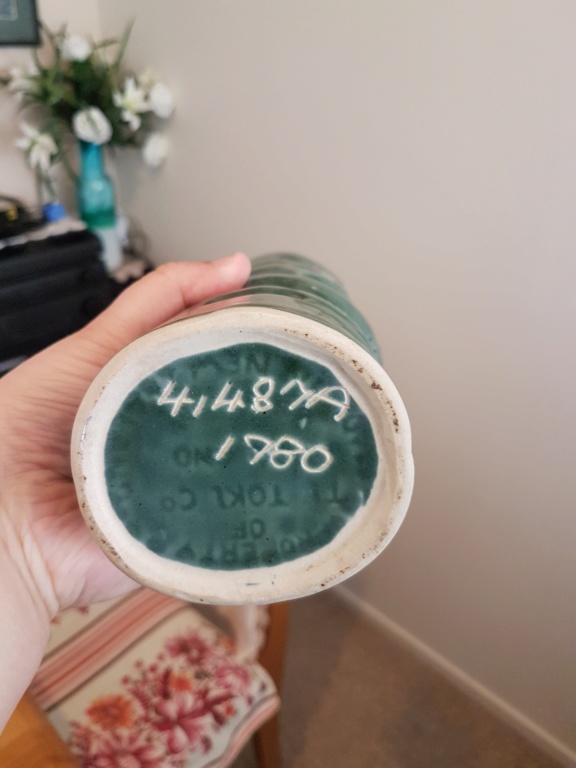 bmelliott89




Number of posts

: 2


Registration date :

2018-10-06



Hi there, these are not rare as they have been made for nearly 40 years. However they are very popular and collectable. They usually sell for around $100 on Trade Me, but one sold recently for $75

https://www.trademe.co.nz/pottery-glass/porcelain-pottery/other-nz-manufacturers/listing-1781023690.htm?archive=1
Page 2 of 2 •
1, 2
---
Permissions in this forum:
You
cannot
reply to topics in this forum