Pampas Crown Lynn Tableware from an old catalogue: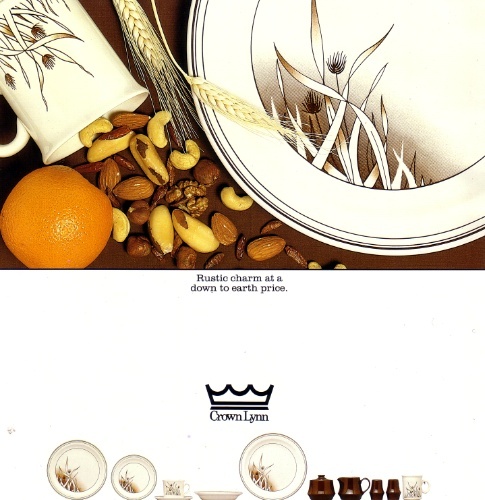 Thought I would add the shape numbers and the Crown Lynn names for each piece of Pampas.

3066 - Cup
4050 - Saucer
4047 - Oatmeal
4043 - Side Plate
4045 - Luncheon Plate
4046 - Dinner Plate
3050 - Coffee Mug
6061 - Creamer
908/1 - 2 Pce Salt & Pepper
910/1 - Sugar Bowl & Lid
Now I know what these cups are: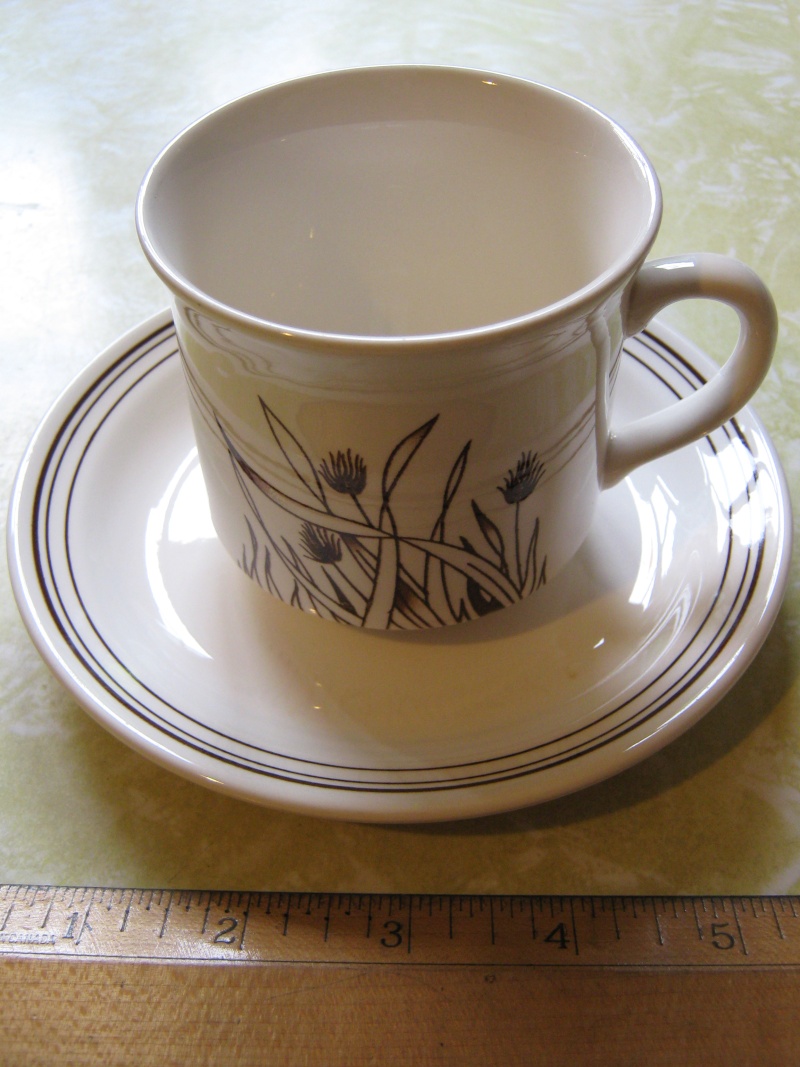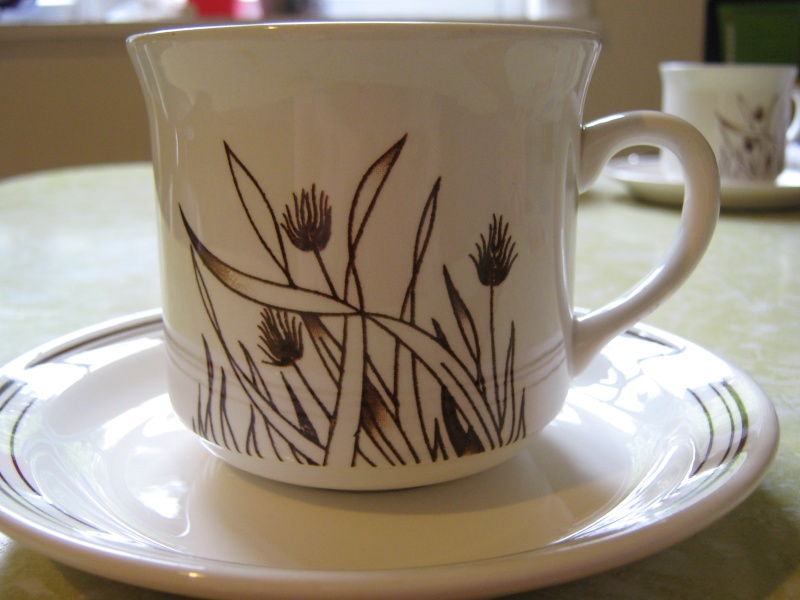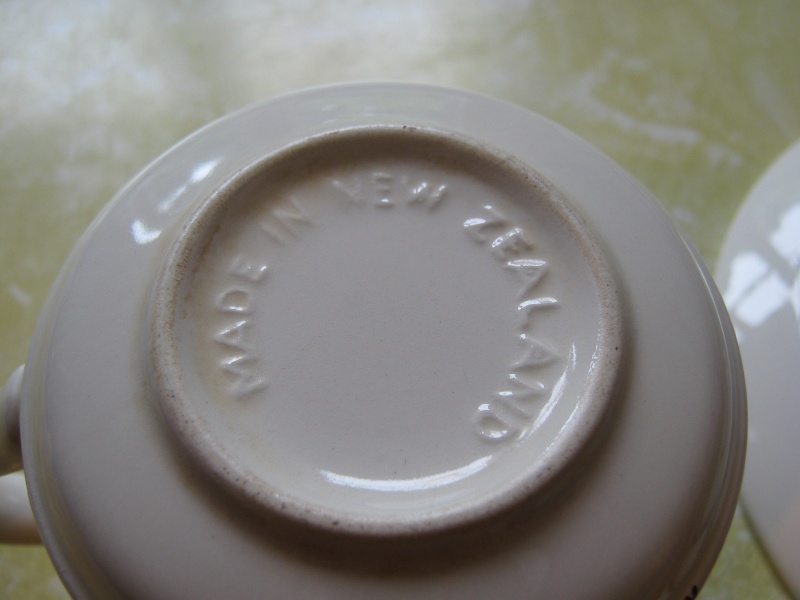 But does this saucer d2001 go with the cup? the line colour seems correct: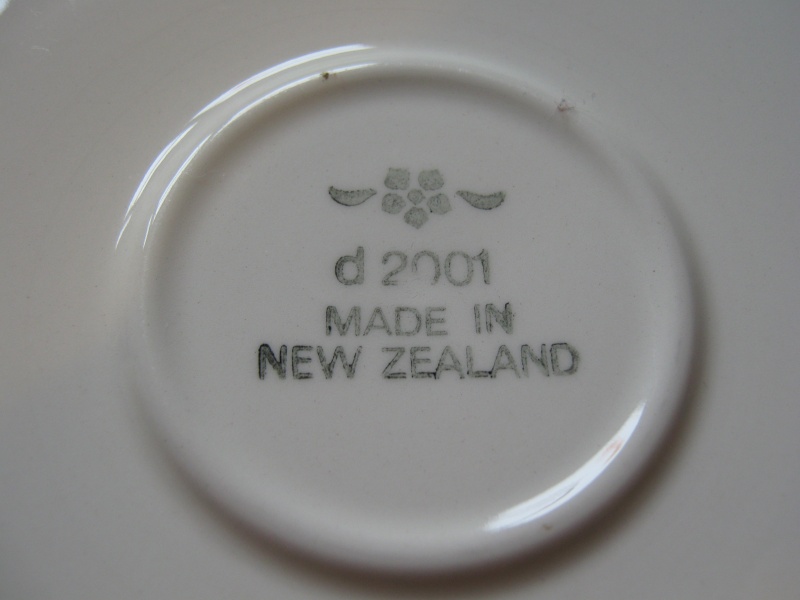 That's a puzzler.....?
I don't have d2001 on my Crown Lynn Database either!
It seems to match perfectly ..... maybe wait til something else to turns up ?
The big problem with op shops is, they separate the cups and saucers! Seems totally illogical to me. I found the cups on one table, and then hunted through saucers on another table to find something that looked like it matched.
Well how about that Jess had already posted the 2001 Pampas saucer and I didn't record it
But now I'm sure that it is the correct saucer and will record it with glee
I was given a full dinner set of pampas d460 in 1985.
The saucers do in fact have d2001. Unfortunately over the years a number of pieces have been broken.
Thought I would take the balance of what I have left to the Hospice.

Kathug




Number of posts

: 3


Registration date :

2014-03-05



If you do take them to the Hospice shop. ASK them to keep the pieces together. Our depot on the NS sellotapes all sets together now. So much more sensible. 

Glenys




Number of posts

: 337


Registration date :

2012-08-29



So pleased to see this listing stating that Jan Scoones was the designer of this pattern
https://www.trademe.co.nz/Browse/Listing.aspx?id=2237593955
---
Permissions in this forum:
You
cannot
reply to topics in this forum