Last edited by Ev on Thu 28 Apr - 14:20; edited 1 time in total
I always feel so lucky to find a pot with a sticker on it, as it saves a lot of hard work.
This mark has been made with a stamp and you can easily see that it is JB.
It is with interest that I note the NFS (Not For Sale) on the sticker, which tells me it was in an exhibition at one time.  The cork has been worked on like no other that I've seen to fit the jar.  The spice pot is appealing and well made and the glazing is lovely and not at all like the unpleasant cup above and I wonder if that is even Joyce's work.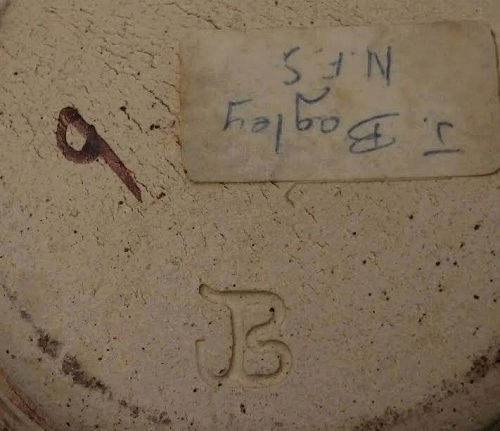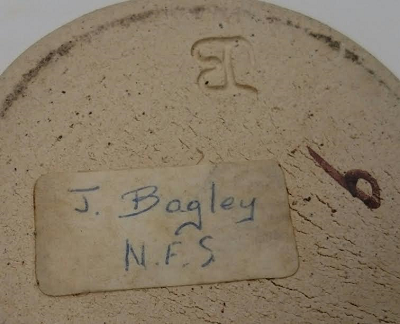 ---
Permissions in this forum:
You
cannot
reply to topics in this forum