This tankard is by Nick Stather from his early DCR days at Coromandel.  I think I can see a bit of DCR on the mug ...?  It is very exciting to see a mark for Nick as I've never seen one before.  I'm not sure about his name changes, but all I know is that he pots using the name Stather.  Photos thanks to Ferret.
I have a gorgeous unmarked Salt Glazed tankard that was identified by Nick as made by him.  He said that he made thousands ...
Photos courtesy of the Ferret:
These were identified by Nick as his work made at Driving Creek when he was in his early twenties and have his Nick Stather mark on them.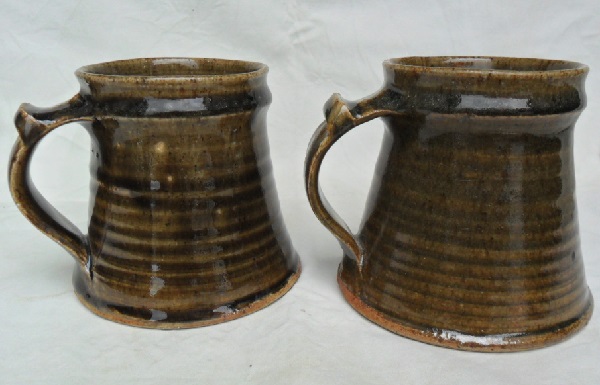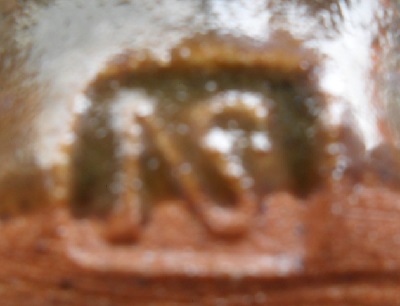 Photos courtesy of Manos:
These jugs are recent works of Nick Waterson and the two yellow ones are stamped.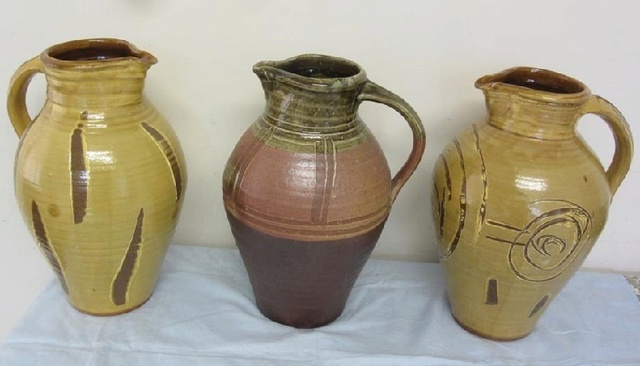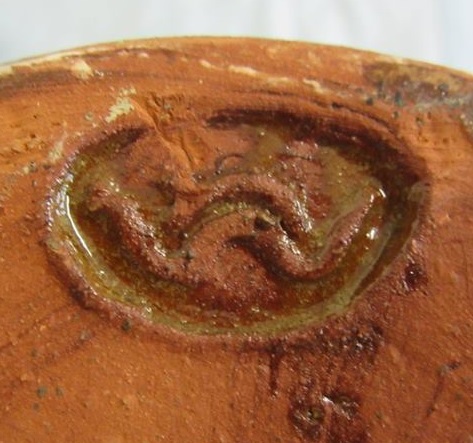 ---
Permissions in this forum:
You
cannot
reply to topics in this forum