What an interesting topic and I'm surprised that nobody else has looked into this.
Barry's pottery career spanned 50 plus years, which means he would have made mountains of pottery in that time.

The Ferret has sent many photos of Barry's smaller pots and marks with time frames for me to put together a history of his marks.  He hasn't looked at the large pieces of Barry's work that he has yet, but will make that another mission in the future.

He knew Barry well and spent a lot of time with him over the years and Barry enjoyed it when the Ferret showed him pots and Barry would tell him when he made them.

In the beginning Barry didn't even mark his work, but by the 1960's there was a 'Wiggley Wheel' mark.
There appears to be a variety of variations, especially when it comes to how many spokes his wheel stamp has.

In the 1980's Barry noticed that other potters were using a wheel mark and he then added a dot to his wheel, up until 1990.
From 1990 on he blanked out a spoke on his wheel mark.

I will also check out the marks that have been posted on the site to see what else it out there.

Just need to find the time to do this ....
Barry Brickell marks, up to and including the 1960's and 1970's -
a Wiggly wheel with 8 spokes
.
Many thanks to the Ferret for sharing his knowledge and photos.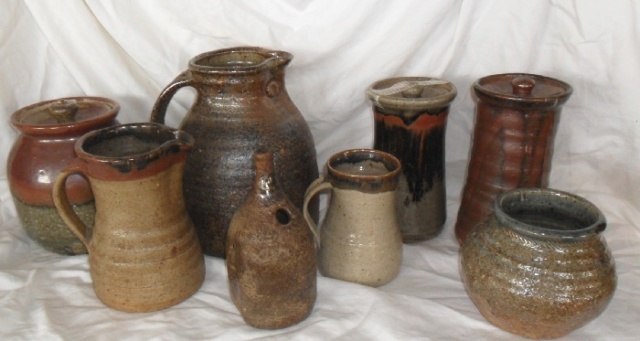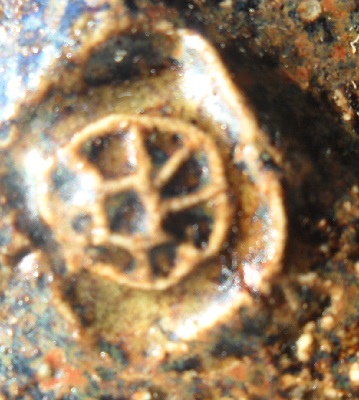 Barry Brickell marks 1960's to 1970's
A wheel with 8 straight spokes
Photos and info courtesy of the Ferret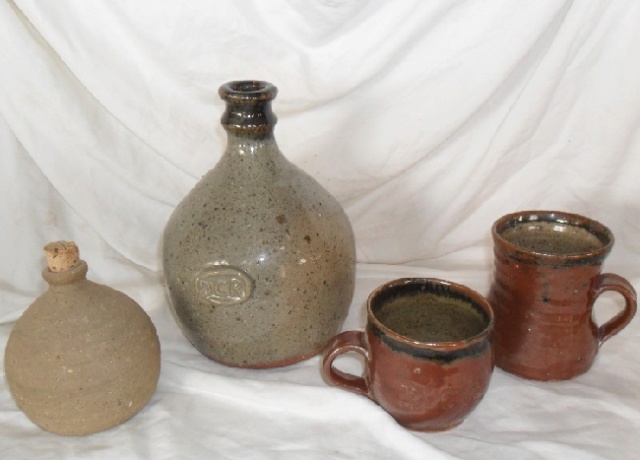 The jug this mark is from was defiantly made in 1970.Don't know if it's any help,the border is a different shape. Finally realized who "The Ferret" is.

chef




Number of posts

: 37


Registration date :

2010-09-24



Thanks chef, there are many more to come yet, I will get to them when I can.
The Ferret said if Barry couldn't find his stamp, he would just make another one
Barry Brickell marks 1970's to 1980's
6 Spokes
Photos and info courtesy of the Ferret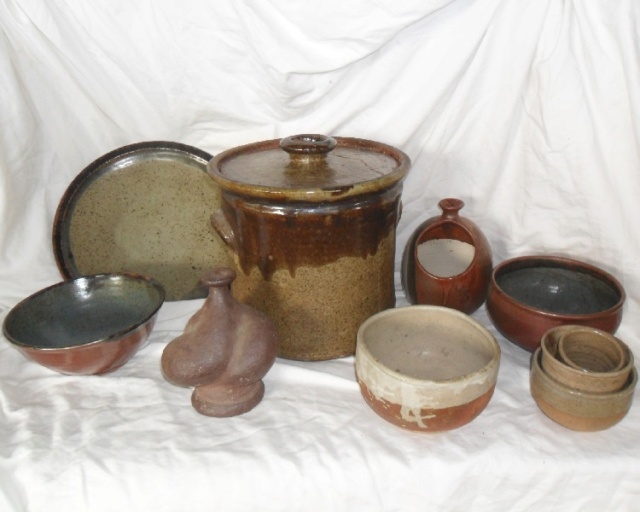 Barry Brickell marks 1980's to 1990's, 6 spokes and a dot.
Barry added the dot as it annoyed him that others were using a wheel stamp.
Photos and info courtesy of the Ferret: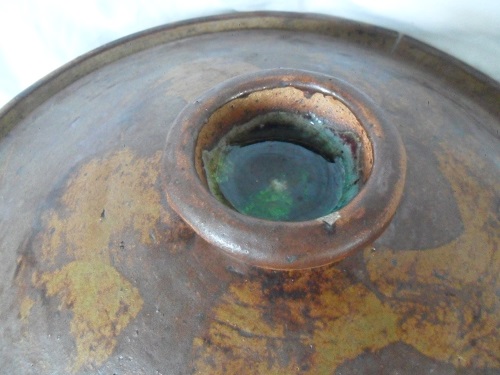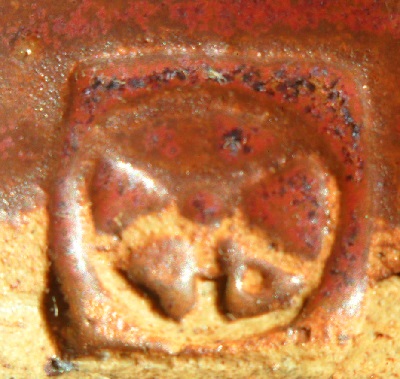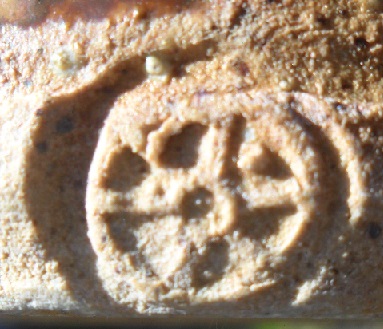 Barry Brickell marks 1990's onwards.
6 spokes with one 'dot' and opposite the 'dot' on the wheel - the spoke is 'blanked out'
Photos and info courtesy of the Ferret.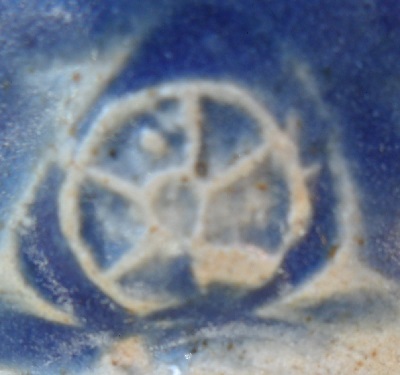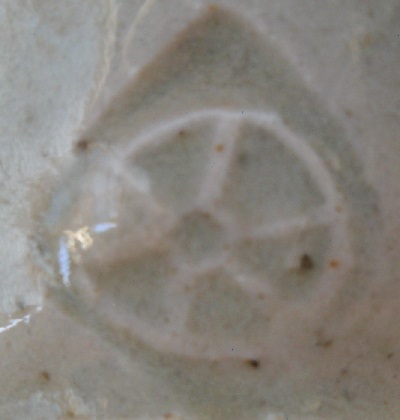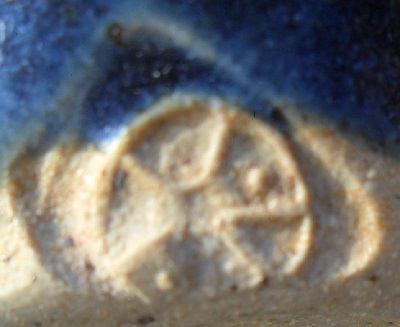 ---
Permissions in this forum:
You
cannot
reply to topics in this forum