Hi there lovely potters
I am in need of some HELP in getting my pottery wheel to work which I bought second hand from ebay.
But before buying I didn't check that it is made for US electric requirement of 115v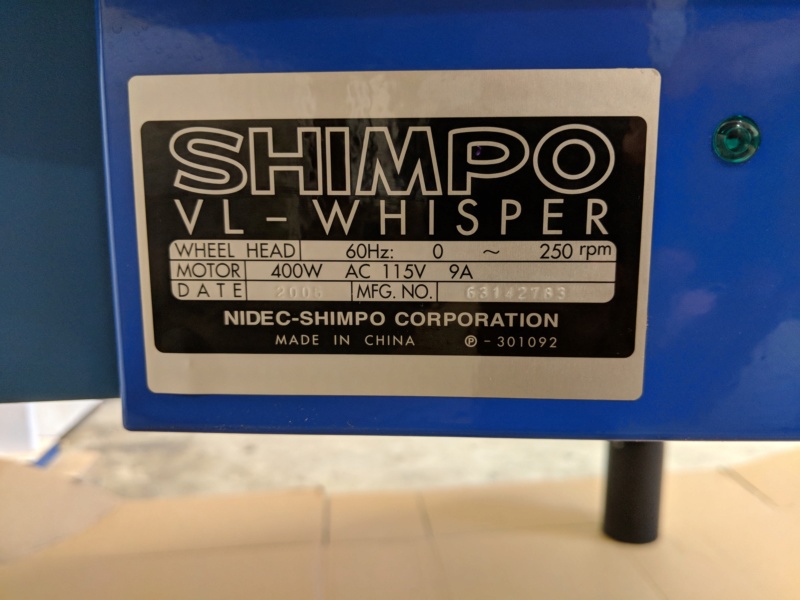 Excitingly I opened up the box and plugged in the wheel, and that's when I realised that it wrong voltage for NZ!
I bought the step down transformer from 230 to 115v 500W and hooked up the wheel again, this time the green light on the side of the wheel was lit, but still the wheel was not going.
I checked the troubleshooting manual on Shimpo website, it said that if the two LED lights on the circuit board are not lit then the board is faulty. I followed the steps and the LED lights were not lit.

But I am still in doubt that if it's a faulty/damaged board or it's something to do with wrong voltage. the seller is absolutely sure that the wheel was perfectly fine when he shipped it.
I should also mention that when I first plugged in the wheel without the transformer, there was a small spark on the power socket, But I guess that it may have been the loose adaptor and I hope that I haven't blown off the motor!!
Are there any folks out there who have experienced similar situation or have better knowledge of these things?
Much appreciate your time.
Hitesh

zxes




Number of posts

: 3


Registration date :

2019-01-07



Crikey what a dilemma !!

Botpots in Manukau, Auckland sell Shimpo and may be able to help you.
There is an email contact on their site and I suggest that you copy and paste your post and send it to them. Crosses fingers for you ......

http://www.botpots.co.nz/
They were my first point of contact after this mishap!
They suggested it would be cheaper to buy new one rather than fix this one!!
But I am hoping that there might be some workaround or some electric wizardry to fix this wheel... pleassseeeeeeee

zxes




Number of posts

: 3


Registration date :

2019-01-07



Oh dear ......

Plan B would be to put your post on the New Zealand Pottery Facebook group, as there are heaps of potters on there every day.

Sending you heaps of luck ....
Will do that, thank you

zxes




Number of posts

: 3


Registration date :

2019-01-07



Sorry ... it's the New Zealand Studio Pottery Facebook group that you need to find !!!
Would something like this adapter help you?
Or is it too late?

https://www.trademe.co.nz/a.aspx?id=1905668661&tm=email&et=41&mt=B51A7F86-D9E5-4B82-91DA-C48DA33510A0
---
Permissions in this forum:
You
cannot
reply to topics in this forum