Pat Sinclair was an Auckland Studio Potter and I was privileged to meet her yesterday and delighted to talk to her about her pottery.
Pat's home is overflowing with beautiful pottery and many of the pieces were made by her. Rex Head is very prominent too, with pottery pieces and paintings. Rex was an art teacher at Kelston Boys and taught Pat her craft.
He was a real character and one time was told by the Headmaster that he needed to tidy up and wear a tie, so he wore a tie, but no shirt ....
Rex would often decorate Pat's pots.
Pat heard that to become a really good potter, one needed the experience of working in a factory environment. In the 1970's Rex Head told her of a vacancy for a hand thrower at Crown Lynn in New Lynn and she took the opportunity and got the job. Ed McCaffery was her boss and was very supportive.
Pat worked in the house across the road from the Crown Lynn factory,
where the Western Potters' Supply shop was located.
Pat worked alongside Eileen Machin who decorated all of the pots made. Eileen was a superb paintress that had learnt her trade at Johnsons in England before emigrating to New Zealand. Paddy Hancock was also a hand potter there for a time.
Vases and Flower Pots were made without anyone telling them what shapes to make. Occasionally a customer would ask for something specific. The clay used was a muddy brown colour and they only rarely used white clay.
The pots that were made and decorated were taken over to the main factory to be fired. Pat has donated some pots to Te Toi Uku from that time.
Pat's husband had to go to England sometime in the 1980's and the whole family moved there and that ended her time with Crown Lynn, but she continued her pottery making when they returned.
Pat delighted in telling me a story that Len Castle and Rex Head were given the key to the clay pits at the back of the Crown Lynn factory and they referred to themselves as Clay Millionaires.
It was lovely to see a Crown Lynn jug and soup cup in use on Pat's bench and also a green ginger jar that was her Mother's that she uses to keep her teabags in.
Thank you Pat I enjoyed meeting you.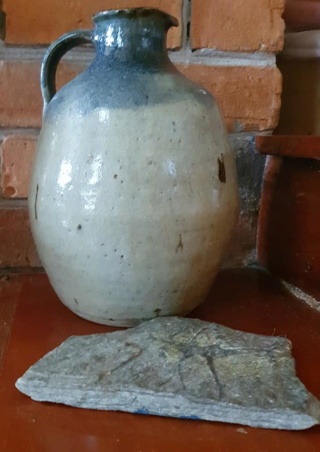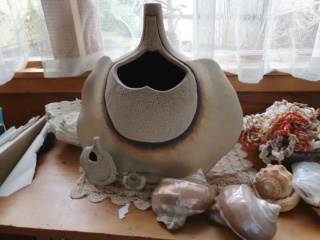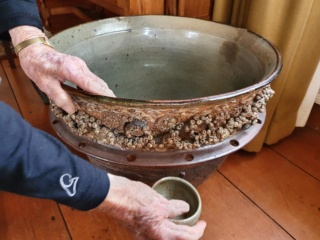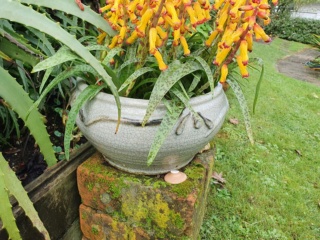 Flower Pot made by Pat at Crown Lynn:
Pat Sinclair
Rex Head, Potter, Artist, Mentor
Pat Sinclair's mark: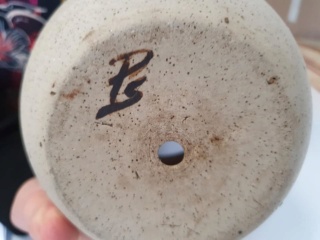 Last edited by Ev on Tue 1 Sep - 13:52; edited 1 time in total
Adding an article about Western Potters Supply shop from a Ceramics magazine Autumn 1978 that shows a pic of Pat Sinclair and Paddy Hancock.  A similar one is also in a New Zealand Potter magazine from 1978.
Pat said that she worked with a chap Paddy, but she couldn't remember his surname, however she did mention that he signed his work TPH.  
I have found his work on the site

I took a so called 'Rhodes' vase made out of brick and pipe clay to show Pat Sinclair to see if she had any knowledge to share.
She had never seen anything made using the brick and pipe clay before and didn't know anything about them.
She referred to the decorative effect as 'chittering'.
---
Permissions in this forum:
You
cannot
reply to topics in this forum