Ev if you have a spare moment, could we have a Morris and James gallery.  They are among one of our larger produces I believe.  They are based in Matakana just out to the coast from Warkworth (north of Auckland).  They make mainly platters and planters, but have also done some tableware and lamp bases. A couple of weeks ago we went on a factory tour.  Here are a few pics.  There is also a book, co-written by the co-founder Ant James. The book blurs the lines between his artistic products and the output of the factory, but it is an interesting record of a longstanding production house which has been through good times and bad.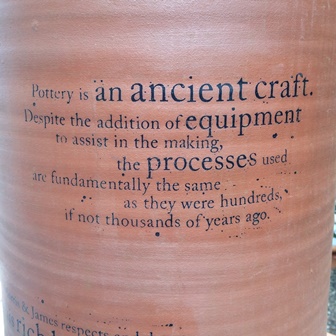 Mike Rose, who takes the tours, has been technical expert and glaze maker for decades. Here he is at the on-site clay pit.  The clay is prepared at the factory. It burns a terracotta colour. To allow the brightness of the glazes to shine through, a thin layer of white clay from Matauri Bay is layered over the top of the terracotta.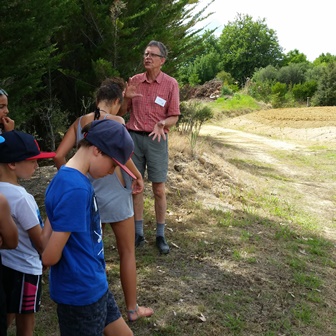 Rather than start from a lump of clay, they use an adapted pipe extruder to produce a cylinder of clay which the throwers then shape.  This reduces the amount of sheer hard work needed to create the large pots that Morris and James are known for. There are two hand throwers.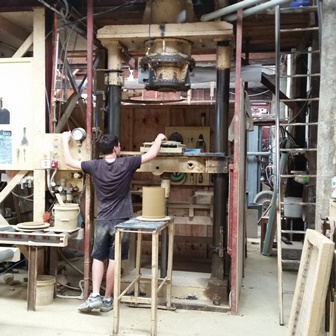 After the pots have been slowly dried, they are fired in large kilns, then decorated by hand-painters.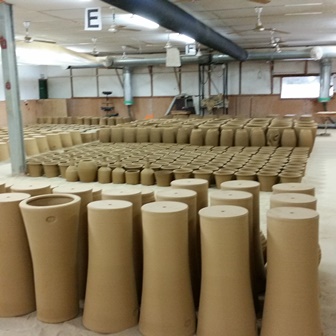 Here are the painters at work.  The hand decorated ware is then put through the kilns again to create the bold bright colours that Morris and James is known for.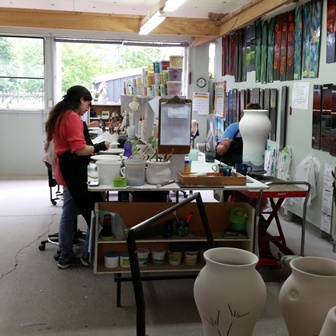 Here are some photos of the extensive show-room.  There were no restrictions on taking photos which was great.
I strongly recommend a visit - the tour is quite zippy and interesting, children from about 10 would enjoy it too.  The business has now been bought by staff, and Ant Morris has pretty much retired. His ex-wife and co-founder Sue James went back to England many years ago.

Maryr




Number of posts

: 1851


Location

: Whangarei


Registration date :

2011-11-17



We don't have that many photos of Morris & James work, but I will get a Gallery underway for them when I get a moment. They opened in 1977 and I would have visited them around then as my parents retired at Point Wells and we went right past the pottery and I called in often.
Ev here are some more pics. Varying quality, but they might help build up numbers. I will photograph a few more of my things when I get the chance. This is a new backstamp I noticed when we toured the factory - previously this mark has been impressed or stuck on.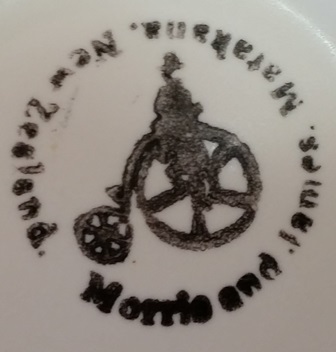 The stamp was on this ware.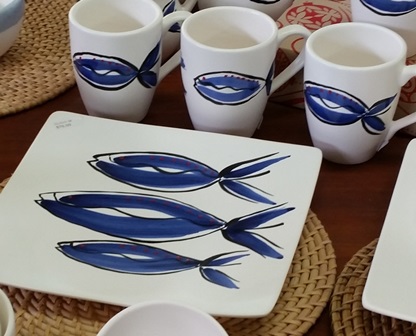 The impressed mark.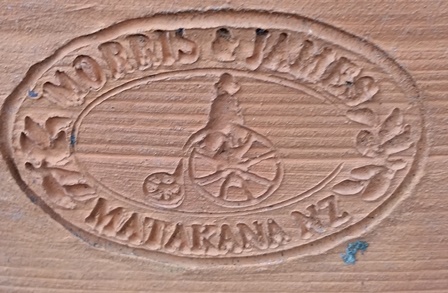 The impressed mark is from a large terracotta planter
One of their classic fish platters.
A geometric patterned planter 2016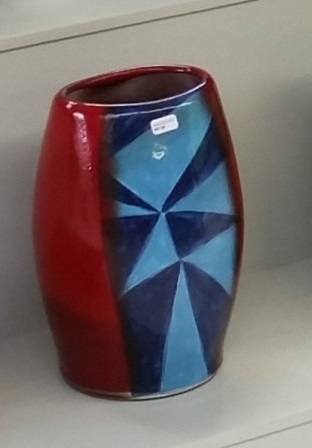 Lamp base
Small round planter with saucer
Large planter produced in many different colours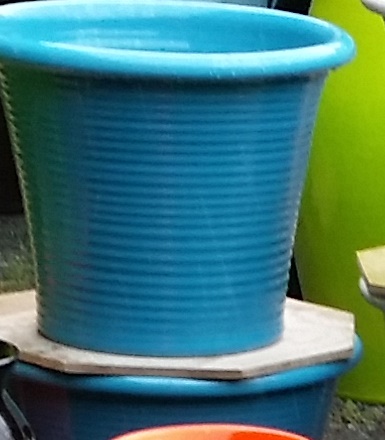 Multi coloured vase/umbrella stand
And last... my new acquisition from the Whangarei hospice shop. Grey plate. Which I love.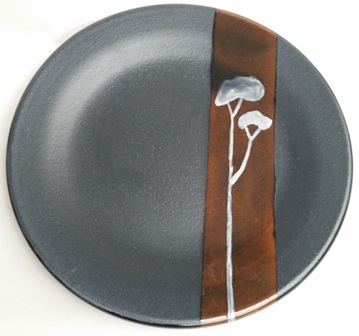 Maryr




Number of posts

: 1851


Location

: Whangarei


Registration date :

2011-11-17



---
Permissions in this forum:
You
cannot
reply to topics in this forum